Noble, Awarded 'We Hire Vets' from TWC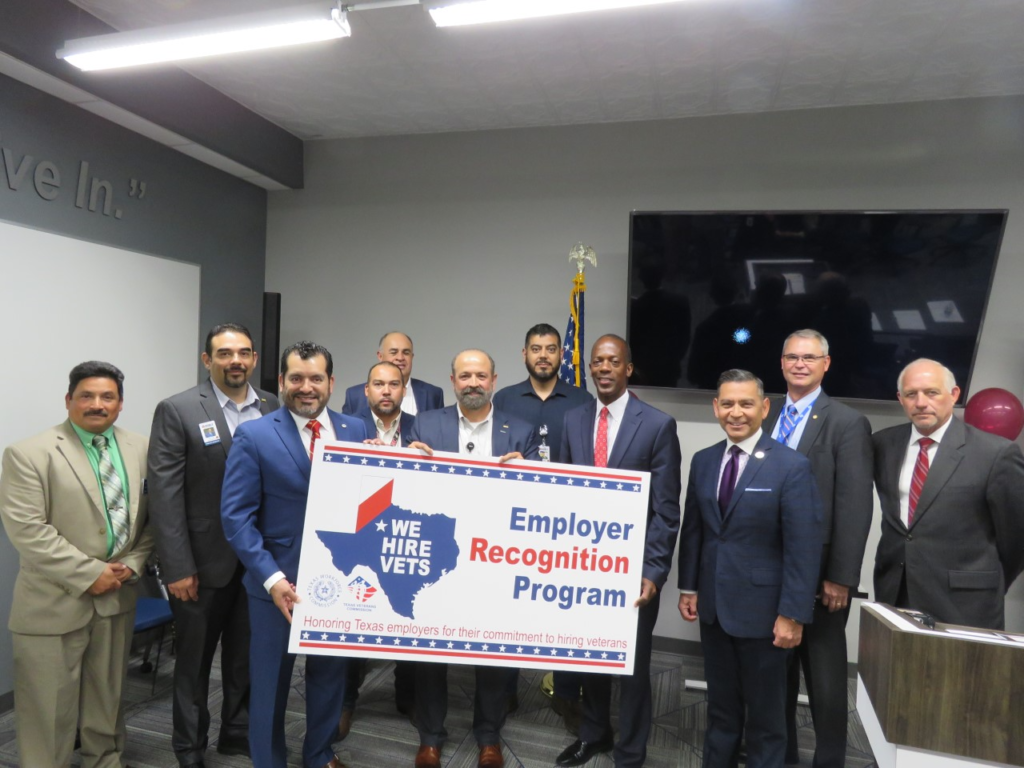 Emilio Flores
La Feria News
La Feria, Texas — The Texas Workforce Commission recognized Noble Texas Builders for their achievement of reaching over 10% with a "We Hire Vets" decal along with a certificate of recognition.
The ceremony itself was hosted at Noble's main office right here in La Feria. Local attendees included: the Mayor, City Manager, and Fire Chief along with others who attended the ceremony. 5×5 brewing out of Mission also intended to be receiving this award, though due to last-minute changes, they were unable to make it to the event.

Manny Vela, Chief Executive Officer at Valley Baptist Medical Center and Board Member of Noble Texas Builders.

"We're here to recognize Noble Texas Builders and 5×5 Brewery for getting the goal of at least 10% of the workforce comprised of veterans"

Vela late gives a speech with a warm welcoming to Noble's CEO Rene Capistran, describing him as a leader who both leads with "head and heart".

Talking with Mr. Capistran he mentions that he too wore the uniform, and says "I think we have a moral responsibility, to do our part…"

Though they have over 10% veterans, Capistran says "We won't be happy until we're over 20%, but you know what, it's a great start."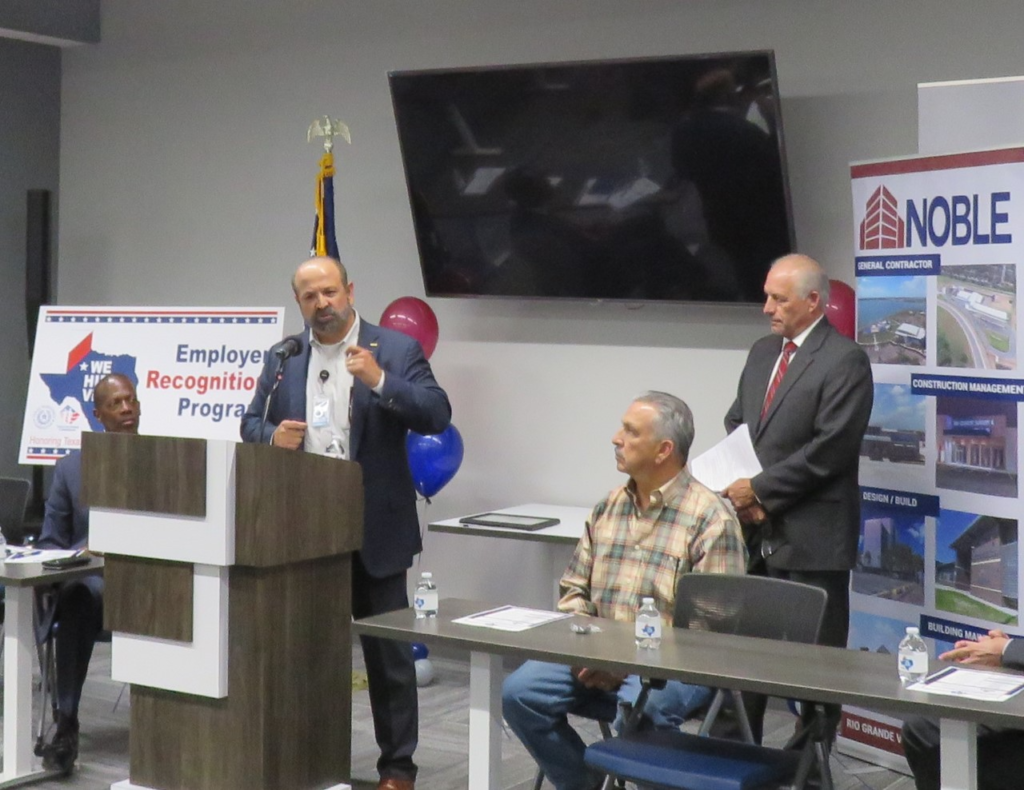 Though the Cameron County Judge, Eddie Trevino was unable to attend due to a last-minute pressing matter. Commissioner Joey Lopez spoke in place. Lopez applauded Noble for their accomplishments in building an all-inclusive park at Cameron Park. Lopez says "Noble stepped up".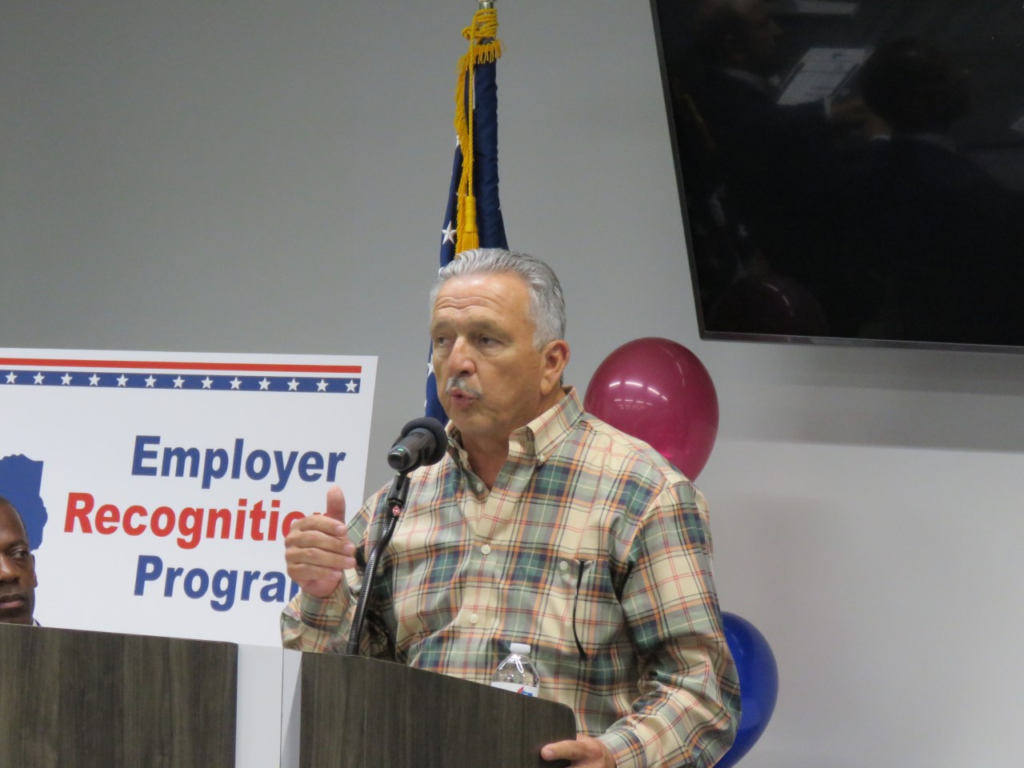 Regarding this ceremony, La Feria Mayor, Olga Maldonado, says it's always an honor for things like this to happen in La Feria. She says "I think we are very fortunate, very fortunate to have (Noble) here."

The City Manager Jaime Sandoval says that they saw this opportunity several years ago, to have Noble in La Feria as their main location and they did everything they could to have them. Sandoval says that something he really loves about Noble is that they are "always giving back to the community."