Valley Organ Donors to be Honored at "Wall of Heroes" in Harlingen and Brownsville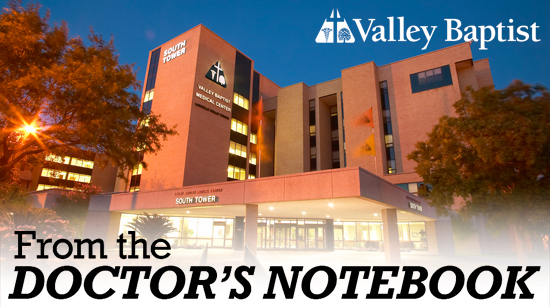 Valley residents and others who give the gift of life by donating organs and tissue will be honored through a "Wall of Heroes" framed picture display to be dedicated on April 30 at 10 a.m. at Valley Baptist Medical Center in Harlingen and at 1 p.m. at Valley Baptist-Brownsville.
Those who donate organs are being honored as heroes because donated organs such as liver, heart and lungs improve the lives of others. Bone and tissue transplants can restore movement to injured limbs or prevent an amputation. Donated corneas bring sight to the blind.
Also, very significantly in the Valley, donated kidneys can free a patient from dialysis. For example, in 1997, Dr. Ruben Lopez, Cardiovascular Surgeon and Trauma Medical Director at Valley Baptist, helped save his own brother's life (Regino Lopez) by donating one of his kidneys.
"We are all our 'brother's keepers' and we need to look out for one another," Dr. Lopez said. "You don't have to be a doctor to save a life – anyone can help save a life by simply signing an organ donor card."
Valley family members of deceased organ donors at Valley Baptist are invited to send in a 5×7 photo of their loved one to display on the "Wall of Heroes." Photos may be mailed to Tina Briones EdD, RN, at Valley Baptist Medical Center-Harlingen, 2101 Pease Street, Harlingen, 78550. Family members of organ donors should also contact Dr. Briones about signing a consent form to display their loved one's photo in the hospital; she can be reached at 956-389-1104 or by e-mail at [email protected]