CAREGIVERS, STROKE SURVIVORS TO SHARE CHEER AT SUPPORT GROUP MEET IN HARLINGEN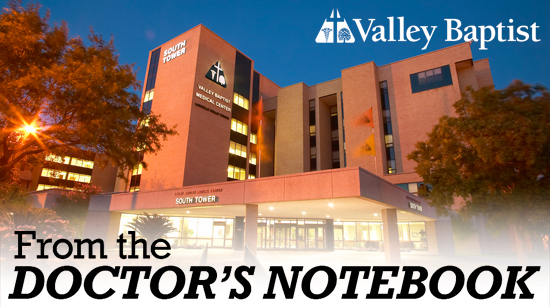 HARLINGEN – "Cheer Survival: Providing Helpful Support for Caregivers and Stroke Survivors" will be the topic for a H.O.P.E. (Haven Offering Patient Encouragement) Stroke Support Group meeting on Tuesday, July 16, at 6 p.m. at Valley Baptist Medical Center in Harlingen (in the Woodward Conference Center, on the first floor of the hospital's South Tower). The meeting is free and open to the public, and refreshments will be provided.
During the meeting, Vicki Andreatos and Bertha de los Santos, caregivers for a stroke patient, will meet with other caregivers of stroke patients in the Valley. Meanwhile, two recovering stroke survivors will meet with other Valley stroke survivors, to form two separate groups (teams) during the meeting. The group leaders will facilitate a special interactive time of discussion, discovery, encouragement, and hope, as participants diligently cheer each other forward toward the goal of maximum recovery — while sharing their own personal experiences.
Debbie Diehl, founder of the H.O.P.E. Stroke Support Group, said that each person's perspective on these two teams of "heroes and heroines" is extremely valuable. "Although devastating changes can affect the whole family's lifestyle, it is our sincere hope and prayer that caregivers and stroke survivors alike can live their lives to the fullest — and that each family will find strength and joy in their journey together," she added.
The H.O.P.E. Stroke Support Group provides educational and interactive activities, including lectures from experts in various health-related fields, a seasonal scavenger hunt, and an annual Christmas party for those who come to celebrate life, and to learn of resources that can help in preventing strokes or to recover from a stroke.
The group meets the third Tuesday of each month at Valley Baptist-Harlingen, except for November (when the meeting will be held on the special date of Nov. 14) and December (when the meeting will be Dec. 10).
For more information about prevention and treatment for stroke, consult your physician and visit www.ValleyBaptist.net. For more information on the Stroke Support Group, please contact Mrs. Diehl at [email protected], call (888) 902-5433, or visit www.facebook.com/HopeStrokeSupport.