Reading with Taylor!
Updated: October 18, 2013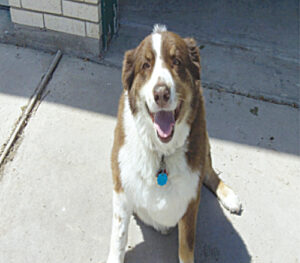 Taylor is a seven year old Australian Shepherd who lives with her owner and handler, Paula Rodriguez. Taylor and Paula have been certified as an Animal Therapy Team through Pet Partners (formerly known as Delta Society). Taylor is gentle, well behaved, and absolutely loves children.
Taylor would love to read with any child from kindergarten through sixth grade in the La Feria Independent School District. Each child will read to Taylor for 20 minutes and then may stay a few more minutes to sit with her and pet her as the next child reads to her.
WHERE: The City of La Feria Bailey H. Dunlap Memorial Library
WHEN: Thursday evenings from 6:00 PM – 8:00 PM beginning on October 10, 2013.
Children may sign up to read with Taylor starting at 5:30 PM at the front desk of the library. Children may bring their own book or choose a book from the library when they arrive.
For more information contact Paula at 797-2261 or Lori at 797-1242.