State of the City 2013
Updated: November 1, 2013
from the office of City of La Feria Mayor Steve Brewer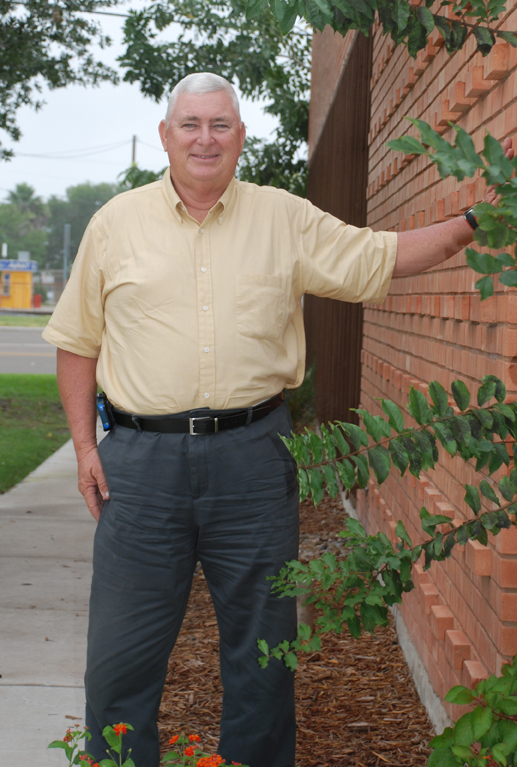 Hello La Ferians!
As we complete the 2013 fiscal year, I'd like to take a look at how we are doing here in the great City of La Feria, and discuss the significant progress we have made to our community throughout the last year. You might have already noticed throughout the city, that we have many ongoing projects and several that have just recently been completed. It gives me great pride to see the many wonderful things we have accomplished in the last year.
First, I hope you all attended the Grand Opening of our new youth recreation center. The event was held last Saturday.
The city is excited to open this wonderful facility, which will provide our children with a safe and productive outlet and encourage our families to partake in more community activities.
Secondly, we have recently finished remodeling the Bailey H. Dunlap Public Library. If you haven't seen it yet, you will notice that we have outfitted the existing facility with a new wing and added a new two-story building. We will be hosting a Grand Opening in the near future, once all the furniture and items have been finalized. This has been an exciting endeavor and we cannot wait to unveil the finished product to our community!
While we celebrate the near opening of two of our projects, we have several ongoing initiatives that will enhance and make our community a safer and more enjoyable area.
If you've driven around town recently, you will have noticed that we have a lot of construction around sidewalk areas. That's because we are working on the "Safe Routes to School Sidewalk Project" which is scheduled to be completed by December 2013. This project began four years ago when the City of La Feria made a request for funds from the Texas Department of Transportation. As a result of those efforts by the city administration, a grant of $1.5 Million was awarded with significant contributions by the City of La Feria. This project will make a safe and convenient way for students in the proximity of Sam Houston Elementary, C.E. Vail Elementary, W.B. Green Junior High School, Noemi Dominguez Elementary, and the La Feria High School to be able to walk to school on ample five-foot-wide new sidewalks. In addition, they will be safer not only for our students, but for our parents, community members, and Winter Texan visitors who enjoy walking and exercising around our beautiful city.
As always, our City Administration has striven to make La Feria not only a more productive and fruitful place to live, but one which centers on caring for our residents and their families. As such, we have also recently completed the Sun Flower Estates Apartment Complex, which is our nonprofit for housing. This has allowed us to provide a safer and economic-friendly place to live for deserving families. We think the facility looks great! Now that this project has been completed, we will start on a new 70 unit single family sub-division. Construction of this new project will begin in late 2013 or early 2014.
Many have also noticed, that the city has become proactive in addressing the issue of vacant or abandoned lots. In hopes of continuing to improve our resident's quality of life and improving neighborhoods, we will be working on building new homes in these lots.
We can all remember the devastation left behind by Hurricane Dolly. In attempts to be better prepared, we are still working on the $22 Million Dollar Drainage project from the Hurricane Dolly disaster funds. This will greatly improve our city's drainage and help avoid the situation we faced last time, completion of this project is set for 2015.
In addition, the city has also started work on two domes that will benefit the community during a disaster. You will soon see two Large Dome projects going up in La Feria, one will be built next to the new Youth Recreation Center and will be used as a Wellness Center/Disaster Shelter; and the second one will be built south of town and function as a success center with classrooms and technical training for the community. Most importantly, these buildings will double as a disaster shelter during emergencies, wherein residents can come to for aid or shelter. These funds are provided through the Federal Emergency Management Association (FEMA) and the United States Economic Development Agency.
Now, shifting over to the City of La Feria's finances, it is important to note that cities are not like the Federal Government, we must balance our budget every year. In balancing our budget here in the City of La Feria, we have sought to partner with agencies and seek grant monies for the many projects we have undertaken. This has allowed us to successfully improve our community, all the while not raising taxes. I am proud to state that we have not had a tax increase in more than a decade here in La Feria! In exercising good fiscal management, and applying for state and federal grants, we have saved the city and our residents millions of dollars. We also are very appreciative of our city manager and our high-quality city employees, who are due lots of credit for keeping us with a balanced budget, while still providing outstanding service to our citizens.
I encourage you to take a drive around town today, and you will see a very clean city with excellent roads and parks. Speaking of parks, we have two approved park projects for 2013/2014; a new park on 4th Street will start very soon, and we are nearing completion on the remodel of Unger Park on West Street, near C.E. Vail. Here in La Feria, we pride ourselves on making our city the best place to live for our residents.
As your mayor, I am ecstatic to say that our City of La Feria is in great shape! We have maintained a fiscally sound budget for this year and have invested hundreds of thousands of dollars in grant monies to continue to beautify and improve your quality of life. We have always been an active and progressive community, and I couldn't be more pleased with our achievements. In working side-by-side with our community members and citizens, we have been able to make significant improvements to our beloved La Feria and will continue to do so. It has always been my belief that by investing in improvements to our city, we are leaving it a better community for our children and future generations to enjoy. Thank you for your continued support to the City of La Feria!