Dalia "Dolly" Murphy
August 10, 1964 – August 2, 2015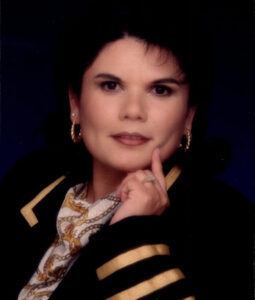 MCALLEN – Dalia "Dolly" Murphy, 50, went to be with the Lord on Sunday, August 2, 2015, in Edinburg surrounded by her family. Born in McAllen she graduated from McAllen Memorial High School in 1983. She was member of the Lions Club in La Feria. Dolly was well known for her loving and caring ways, always putting others concerns above her own. She worked for Cameron County for 13 years as a court administrator. Dalia is preceded in death by her mother, Maria Consuelo Palacios Mora. Dolly was most proud of her family and was always willing to do anything for her boys. She will be dearly missed by all who knew her and loved her.
Dolly is survived by her husband of 23 years, Michael S. Murphy; two sons, Michael James Murphy and Raul Albert Bowman;her father, Lino R. Diaz; two brothers, Mario M. (Rosie) Diaz and Luis M. (Irene) Diaz; numerous nieces and nephews.
Visitation will be from 6pm to 9pm Wednesday, August 5, 2015, and Thursday August 6, 2015 from 1pm to 9pm with a 7pm rosary at Legacy Chapels 4610 S. Jackson Rd in Edinburg. Funeral service will be at 10am Friday, August 7, 2015, at St. Joseph the Worker Catholic Church in McAllen. Cremation will follow at Val Verde Memorial Gardens in Donna.
Funeral services are under the direction of Legacy Chapels in Edinburg.