The South Texas Lumber and Supply Company
Updated: September 4, 2015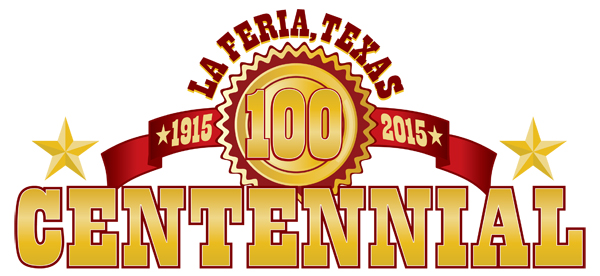 The city of La Feria is celebrating its 100th year anniversary and to commemorate the occasion we are digging deep into our archives each week to bring you images and stories from La Feria's colorful past.
| | |
| --- | --- |
| | The following story is a chapter from a manuscript entitled The Bicentennial History of La Feria, Texas written by Eddie Gathings McNail in 1975. Throughout the coming year we'll be reprinting sections of her research into the history of La Feria as the city celebrates its 100 year anniversary. |
The South Texas Lumber and Supply Company is a real pioneer of the Valley as this firm has given continuing service to the La Feria Community for sixty-two years.
The company was established in 1913 by the Jim West Enterprises which realized the opportunities in the developing Rio Grande Valley. They carried lumber, sheetrock, lime, doors and Pee Gee paint, as well as furniture and cooking utensils. They specialized in lay-tile shingles and the oriental pink stucco which was so popular in the Valley at that time. Their motto was "Everything to Build Anything."
La Feria had been incorporated only three years when South Texas Lumber and Supply Company purchased the property at the corner of West First Street and North West Street where the La Feria Cafe was located. In 1921, the firm bought the present site and buildings on old Highway 83 from Dick Austin. The old lumber yard was sold to Bascom and Neil Robinson.
The physical growth of La Feria was told in the old, dusty volumes of the company's records with the names of the numerous customers who have been building and remodeling for sixty-two years to keep pace with the growing community. The colorful history of South Texas unfolds in the names of its pioneers, their sons and daughters and even in their grandchildren.
With the roll call of the company's managers many memories may be recalled.
Ralph Williams of Nixon, Texas, was the first manager, followed by W. I. Willis and Fred Evans. W. I. Willis was the manager at the time South Texas purchased the property from Dick Austin. He continued as manager until 1926 when L. B. Magee of Sterling City became manager. Magee joined the company in 1919 and had been in Nixon, Donna, Santa Maria and Sterling City before coming to La Feria. He remained here until July, 1939 when he became manager in Donna again and worked until 1956, giving 37 years of service to South Texas Lumber and Supply Company. He returned to La Feria to help with inventory or during a vacation absence.
R. F. Magee, from San Angelo, was manager until 1944. Other managers were: Charles E. Cragin, W.L. Campbell, and J. R. Hopkins who hired George A. (Gus) Fikes of Mercedes as assistant manager.
Mr. Fikes was a resident of Mercedes for 42 years until 1957 when he purchased property in La Feria.
In December of 1949, Sam F. Magee, who was assistant manager to his father, L. B. Magee, in Donna became manager. Sam learned from the ground floor up because he did such odd jobs as cutting weeds, straightening stock, cleaning floors and running errands until he was able to take charge of more important jobs. This was in 1949 when he returned to La Feria as manager of the yard that he knew so well as a boy. In 1973, he went into private business in Mercedes, but returned to South Texas Lumber and Supply Company after approximately a week.
Other employees are: Francisco (Poncho) Trevino, who joined the company in 1952 as driver and yard foreman, and Justo Perez, yard assistant and salesman, who became part of the organization in 1955. More recent arrivals are: Raymond Betts in September, 1965, and Gabe Guzman in December, 1971.
This pioneer company has rendered service and expert guidance in the past and will continue to do so in the future. Without materials for homes and business establishments, what would any community do.
Hail! South Texas Lumber and Supply Company, the oldest business establishment in La Ferial
---
Do YOU have any photos, books, or stories that might help us piece together La Feria's storied history? If so please email us or call our office at 956-797-9920 and let us know!