Lionettes Basketball Takes District
Updated: February 23, 2016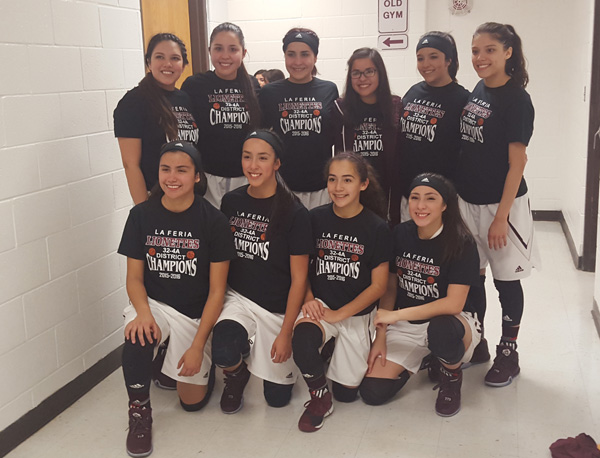 La Feria beat Port Isabel 57 – 41 to claim the 32-4A title on Monday, February 8th.
Congratulations to the Lionettes and Coach Angel Martinez, Coach Delia Lopez, Coach Melissa Hernandez & Coach Julie Cooke! Great Job! Thanks so much for all your hard work this year representing our school and community!
The Lionettes now advance to the Conference 4A Girls' Bi-District Basketball Playoff against Beeville Jones Lady Trojans on Tuesday, February 16th at Mary Caroll High School in Corpus Christi Texas. Game starts at 6:30 pm. Good luck, Lionettes!!