Preventative Screenings Offered at Harlingen Medical Center
Updated: February 24, 2017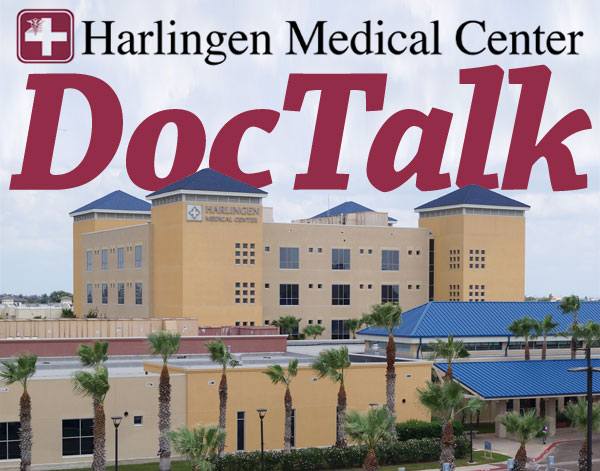 Harlingen – Did you know that every 40-seconds someone suffers a heart attack? Did you know that someone dies every four minutes from a heart attack? The chances of a heart attack occurring can be reduced, if not prevented all together; it can be done. And, it begins with a simple, non-invasive, potentially life-saving screening being offered at Harlingen Medical Center, one of the top-rated hospitals for cardiovascular care in the country.
The screening, Preventative Vascular Screening, is a limited special engagement that is being offered at the award-winning and nationally recognized hospital during the month of February, National Heart Month.
According to the Centers for Disease Control and Prevention, more than 500,000 heart attacks occur each year and 75% can be prevented with the utilization of an ultrasound screening and proper physician follow-up.
"That is why we are offering the Preventative Vascular Screening. This will allow our MRI Technologists to perform a simple, but highly effective analysis on the Carotid Artery, Abdominal Aorta, and Peripheral Arteries," said Roy Castillo, Director of the Radiology and Imaging Department at Harlingen Medical Center. "This screening will allow our team to identify any issue that needs to be addressed, giving us the opportunity to care for the patient, in advance, before the issue develops into an urgent medical condition, or worse."
During the Preventative Vascular Screening, an MRI Technologist will first screen the carotid artery for buildup of fatty plaque. Left untreated, the fatty plaque may lead to a stroke, also known as a brain attack. A stroke occurs when plaque stops the flow of blood to the brain or when a blood vessel in or around the brain bursts.
The MRI Technologist will then screen the abdominal aorta. This will search the aortic artery for the presence of an aneurysm, also known as an enlargement, which occurs when part of the artery wall weakens and widens abnormally, or balloons out. Left untreated, a ruptured aneurysm may lead to instant death.
Finally, the MRI Technologist will screen the peripheral arteries for plaque buildup in the lower extremities (legs). Left untreated, the plaque may lead to the development of Peripheral Arterial Disease (PAD), also known as atherosclerosis. PAD is also known to cause and possibly more serious health complications.
All three vascular screenings are performed at the Radiology and Imaging Department at Harlingen Medical Center, located at 5501 S. Expressway 77 in Harlingen, Texas. The cost of the vascular screening is a nominal $139.00. Cash and credit cards are accepted. Medical insurance companies usually do not cover the cost of this screening. If you would like to register for the Preventative Vascular Screening, please contact the Scheduling Department at Harlingen Medical Center at (956) 365-1839.