Free Seminars Detail Options for Losing Weight
Updated: February 8, 2016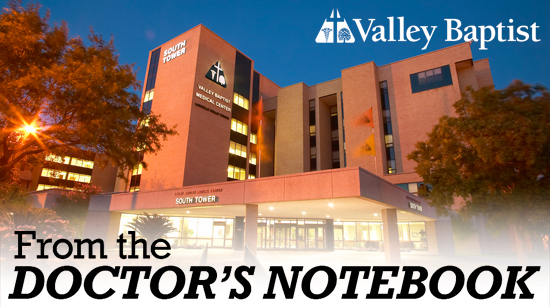 HARLINGEN – For Valley residents looking for options to lose weight during the new year, Valley Baptist Medical Center holds free "Introduction to Medical & Surgical Weight Loss Options" patient information seminars in Harlingen on the first and second Tuesdays of the month.
Upcoming dates for these free seminars include this Tuesday, Feb. 2 from 6:30 p.m. to 8 p.m. in Valley Baptist's Woodward Conference Center, 2101 Pease Street (located on the first floor of the hospital, through the "South Tower" entrance); and on Tuesday, Feb. 9, also from 6:30 p.m. to 8 p.m., in the Boggus Education Pavilion (located across the street from the Valley Baptist Emergency Room).
Dawn Rodriguez, RN, BSN, CBN, Director of the Medical and Surgical Weight Loss Program at Valley Baptist Medical Center, said the seminars can help Valley residents to learn more about ways to reduce weight and to pursue a healthier life "with the people and activities you love, and with the confidence you deserve."
Along with exploring medical and surgical weight loss options, Ms. Rodriguez, along with Olivia Zamora, Registered Dietitian / Licensed Dietitian with the Valley Baptist Medical and Surgical Weight Loss Program, share a wealth of information about healthier eating and pursuing a healthier lifestyle with their patients.
"We help the patients to make the lifestyle choices that can help enable them to take the weight off and keep it off," Ms. Zamora said.  "I really encourage them to monitor what they're consuming.  We look at what we need to change in order to make it easier for them to lose weight."
For information or to RSVP for an upcoming bariatric surgery seminar, please call 1-888-902-5433.