Harlingen Medical Center Cardiologist Saving Lives Beyond the Rio Grande Valley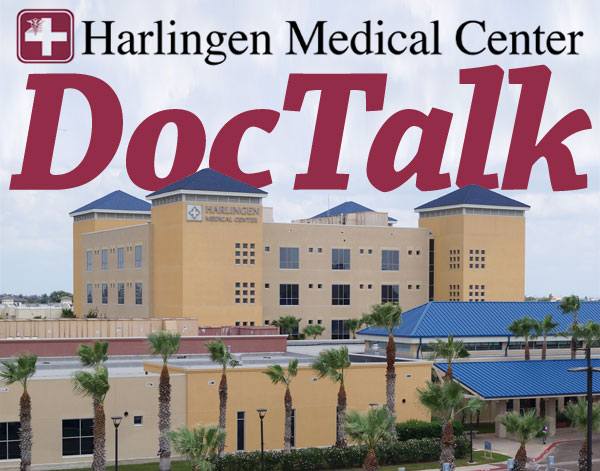 Harlingen – It all started with a pain in the hip area. John Hughes, 76, of San Antonio, Texas, didn't think much of it and chalked it up to a bad hip. He decided he should probably see an orthopedic doctor. But, on the daily walk with his dog, the pain persisted and as it turned out – the pain in the hip – was a much more serious medical condition. It was an "expanding" Abdominal Aortic and Iliac Aneurysm, which if untreated, will rupture and cause instantaneous death.
The "expanding" abdominal aortic and iliac aneurysm Hughes was facing required the immediate medical attention of an experienced, highly-skilled, specialty cardiologist. Initially he sought treatment from his Primary Care Physician – undergoing a battery of tests, including a CT Scan and an MRI. From one day to the next, he found himself in a room surrounded by physicians, including a vascular surgeon, in a San Antonio hospital, all informing him that he needed to undergo an emergency open repair to treat his medical condition.
Open repair of an abdominal aortic aneurysm involves the surgeon making a large incision in the abdomen to expose the aorta. Only then would a graft be inserted into the aorta to repair the aneurysm. But, Hughes was not interested in having such a substantial surgery and all he felt was a pain in his hip area. Other than that he felt fine.
He was in shock, Hughes recalled. He could not believe this was happening to him. The recovery period, with the open repair procedure the doctors in San Antonio were presenting to him, indicated he would face a long recovery period. While he was ready to be treated and move past this, he wanted to ensure it was with the right physician – who was going to help him get back on his feet as soon as possible.
"As soon as I found out what was wrong with me, I spoke with my daughter about it and she stated that my son-in-law, who works with physicians all across the State of Texas, knew of a physician, who specialized in the treatment of this kind of (medical condition)," said Hughes. "My son-in-law said to me that there was a physician, in the Rio Grande Valley – at Harlingen Medical Center, who was absolutely the best at treating abdominal aortic aneurysms. And, that he was able to perform a less invasive endoluminal graft procedure to treat the aneurysm."
"The physicians that evaluated (Mr. Hughes) in San Antonio felt he was at high-risk for aneurysm repair by endoluminal graft. So, they offered him an open surgical approach, which is a fairly significant procedure," said Shereef Hilmy, M.D., Cardiologist at The South Heart Clinic and Partner-In-Care to Harlingen Medical Center. "The alternative approach that I (can) offer is a less invasive procedure, in which instead of entering through the abdominal area, we enter via the groin area, making for a less invasive procedure. The recovery period would then require less recovery time for the patient with just as effective results."
According to Dr. Hilmy, Hughes had a complex aneurysm as it involved the abdominal aorta and the right common iliac artery. The procedure included an aneurysm repair with the grafting of the aorta and the iliac artery utilizing both branches – the left internal iliac artery and the right external iliac artery. And, because the aneurysm repair involved both branches at the same time – two grafts had to be placed at the same time – making the procedure that much more difficult for a less experienced and trained physician.
"The majority of patients who have an aneurysm have no symptoms until the aneurysm ruptures," said Dr. Hilmy. "Patients, like Mr. Hughes, are lucky enough to have what we call threatening symptoms – they get an expansion of the aneurysm, also called a contained rupture, in which the aneurysm tears and seals itself again."
A month after the procedure at Harlingen Medical Center, Hughes recalled, driving down to the Valley for a follow-up visit with Dr. Hilmy. He underwent some tests and recalls hearing the good news – "Dr. Hilmy said to me, I only treat sick patients. You are doing very well.
An Abdominal Aortic Aneurysm is an enlargement or weak area in the main blood vessel that carries blood from the heart to the rest of the body. An AAA is caused by the breakdown of the lining of the vessel. As the lining gets weaker, primarily due to age and other risk factors, the vessel wall becomes thinner and expands. This expansion is the aneurysm.
Abdominal Aortic Aneurysms are generally silent until rupture. The majority of patients who experience this episode do not make it to the hospital. Only 10 to 25 percent of affected individuals who make it to the hospital have less than a 50% chance of survival. This means that all AAAs are 75 to 90 percent fatal.
Some of the symptoms associated with AAA include: rigidity in the abdomen, tenderness in the abdomen, and sometimes back pain.
According to Dr. Hilmy, many people suffer from back pain for other reasons, like joint disease of the spine, which is very common; that is not related to an aneurysm. But, it is important to note that if you have risk factors for an aneurysm, such as family history, you're a smoker, you have hypertension, coronary artery disease; these are real risk factors for the development of an aneurysm.
Individuals over the age of 55, who have some of these risk factors and want to clear their concerns about developing an Abdominal Aortic Aneurysm should have an ultrasound performed. That should identify if there is a problem.