A. Leonard Zimmerer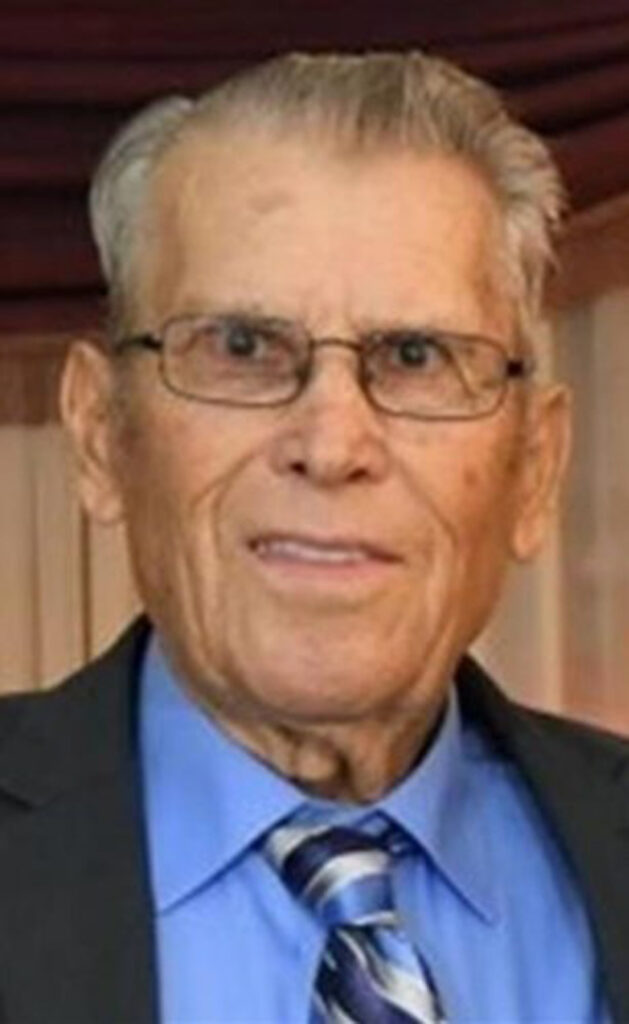 January 1, 1933 – June 29, 2020
A. Leonard Zimmerer 87 of La Feria entered into rest June 29, 2020.
He was born January 1, 1933 in La Feria Tx to Alphons Lucas & Juliana (Bauer) Zimmerer. Leonard was a farmer for over 50 years.
While farming, he helped out St. Joseph's Academy by driving their school bus to get his cousins to and from school.
Later after he retired from farming, he went to work for the Harlingen School District driving the specially gifted students (for 20 years) whom had a special place in his heart.
He was a devoted member of, The Knights of Columbus a 3rd degree knight; a leader in the Schöenstatt movement, a Eucharistic Minister and Usher for St. Francis Xavier Catholic Church.
Leonard is survived by his loving Wife, Clara Zimmerer; Daughter, Mary Catherine Zimmerer-Grage (Joseph Grage); Son, Leonard Joseph Zimmerer; His sister, Margaret (Zimmerer) Nichol; and his brother, Paul Zimmerer. He was preceded in death by his parents, Alphons Lucas and Juliana Zimmerer; Brother's, Benjamin; Leo; Walter; Sister's, Helen; Irene; Mary Agnes (Aggie); and Catherine Mary.
He was an amazing loving father & husband. He was God fearing and steadfast in his faith. Leonard loved everyone he met. He always greeted everyone with a smile. His family meant the world to him.