La Feria School Board Honors One of Their Own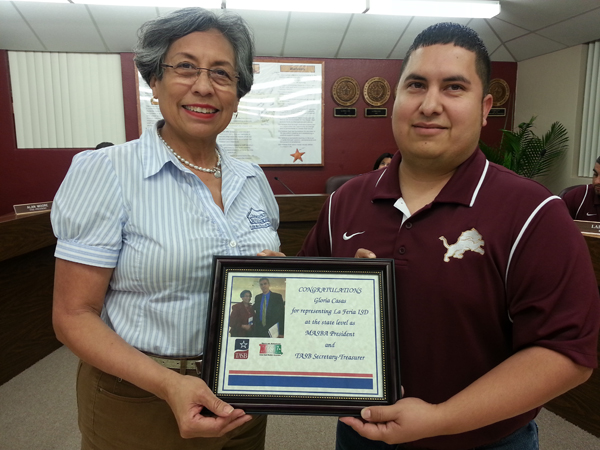 Superintendent Celebrations at the last La Feria Independent School Board meeting held on February 11, highlighted the recent election of school board member Gloria Casas to president of the Mexican American School Board Association.
The La Feria school board congratulated Casas with a certificate of achievement for her representation on the board. Board President Briones said her election is a high honor and the first time anyone in the district or Rio Grande Valley area has ever taken the duty.
Her duties will be to continue focusing on the needs of the Hispanic Students statewide in Texas.