Celebrating a Wonderful Life
by Gail Brandt
I had the opportunity to attend a celebration of life for Mrs. Jacqueline "Jackie" White Adams at the First United Methodist Church on Saturday, April 20th.
The Adams family was part of the First Presbyterian Church in La Feria in the 1950s and 1960s. And, as has happened with many small town churches throughout the Rio Grande Valley, the children of its members moved away. All that remains are the building and the memories that it holds for those who used to attend church services.
Janis Adams Schwarz said that she and her family were at a loss as to the location of her mother's service, until the Methodist Church called and offered a helping hand. What a blessing that Christian faith spans across Protestant denominations!
It was obvious at the memorial service that all those present were there for one simple reason, to remember someone special, someone from our past who had made a difference in the lives of so many La Feria residents.
Mrs. Adams came from that Great Depression Era, when children learned to become adults at a very early age. It was a time when everyone had to step up and just move on with life.
There wasn't much to be had in the way of frivolities throughout the Rio Grande Valley, as was true elsewhere throughout the United States in the 1930s, but Jackie persevered, as did everyone else.
During the World War II era, families had to save up three-months worth of ration stamps, just to get enough sugar to bake a birthday cake. There were containers on the stove to collect bacon grease and fat drippings to be turned in to help with the war effort. Life was tough, but it was good. People celebrated the little victories; they laughed and loved; they cherished family time.
The church service for Mrs. Adams spoke to her character, her Christian faith, her duty to family and to God. It also spoke to her unending love for family and her love for the beauty that abounds in nature.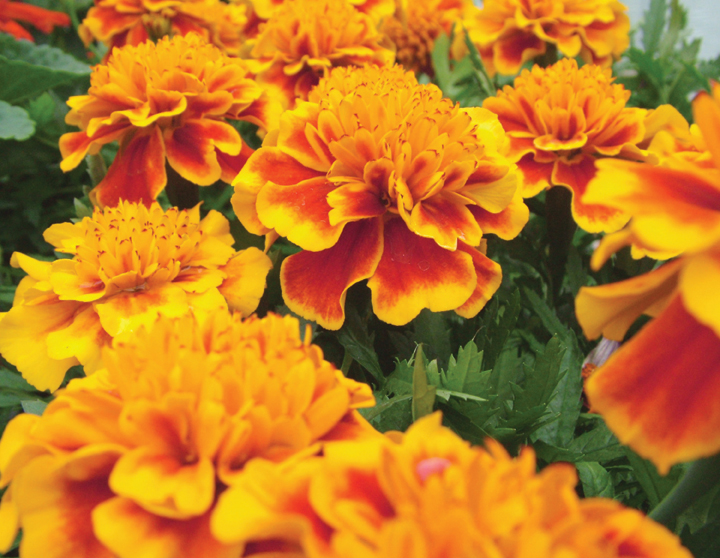 She was known in La Feria for her flower beds that were abundant in spring time with a variety of vivid colors and for that tree in the front yard with one of the largest ivy plants ever. She loved working in the yard and didn't mind getting her hands dirty.
When you walked up to the front door, there was always a smile on her face, an invitation to come inside, and sometimes even an invitation to supper, because there was always room for just one more. As a kid, I always felt special, even though I was only a classmate of one of her daughters. It's funny how that memory tugged at might heart as we sang her favorite hymn.
As more and more of her generation leave us with only memories, it is important for us to remember what sacrifices they made for us. Whether it was a military sacrifice or personal choice that was a life changer, we owe them a great debt.
We must always remember. We must never forget. We must persevere and share with our children and grandchildren what a difference just one life can make.