Two Neurologists to Speak at Free Stroke Meeting in Harlingen May 21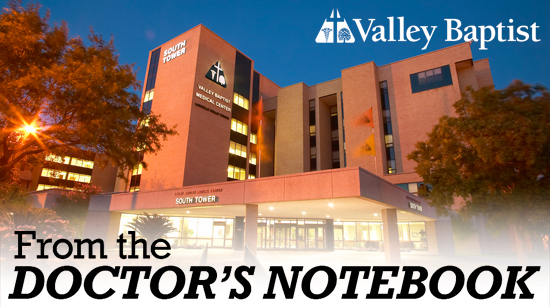 HARLINGEN – Two neurologists will speak about stroke awareness, prevention, and treatments during a free H.O.P.E. (Haven Offering Patient Encouragement) Stroke Support Group meeting which will be held Tuesday, May 21, at 6 p.m. at Valley Baptist Medical Center in Harlingen (in the Woodward Conference Center, on the first floor of the hospital).
The Stroke Support Group provides education and support to stroke patients, family members and care givers. Meetings are free and open to the public, and refreshments will be provided.
Speaking and answering questions will be Dr. Victoria Parada, Board-Certified Vascular Neurologist and Clinical Director of Neurosciences and the Stroke Program at Valley Baptist-Harlingen; and Dr. Ameer Hassan, the Valley's first specially-trained Interventional Neurologist and Clinical Director of Endovascular Surgical Neuroradiology, Neurocritical Care, and Clinical Neuroscience Research at Valley Baptist.

Stroke is the fourth leading cause of death in the United States and still the number one cause of adult disabilities. In the Valley, residents are at greater risk for stroke, because of higher-than-average percentages of people with high blood pressure and diabetes.
Stroke is a medical emergency – call 911 immediately if you experience symptoms. At Valley Baptist, a clot-busting medication called tPA is used when medically indicated to reverse strokes – but the medication must be given as soon as possible – and within three to 4½ hours from the start of symptoms of a possible stroke. Valley Baptist is also the first Valley hospital to offer life-saving interventional stroke procedures, in which medications to reverse a stroke are administered directly to arteries supplying blood to a patient's brain.
For more information about prevention and treatment for stroke, consult your physician and visit www.ValleyBaptist.net. For more information on the Stroke Support Group meeting, please call (888) 902-5433 (LIFE), contact Debbie Diehl at [email protected] or visit www.facebook.com/HopeStrokeSupport.