Cubettes take district in four sports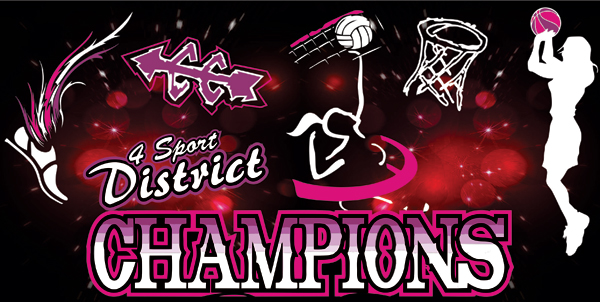 The La Feria 8th grade Cubettes had a mission to make history this year. Their goal was simple: win district titles in every sport. This had not been done in over twenty years!
The Cubettes wanted to be the FIRST 8th grade group to win district titles in cross country, volleyball, basketball, and track & field. The Cubettes started out their mission with a bang, and captured the district title in cross country with 28 team points. This ambitious group of young ladies focused their energy on clinching the district title in volleyball. Their hard work and determination paid off. Not only did these young ladies win the title, they had an undefeated season & were also district volleyball tournament champions.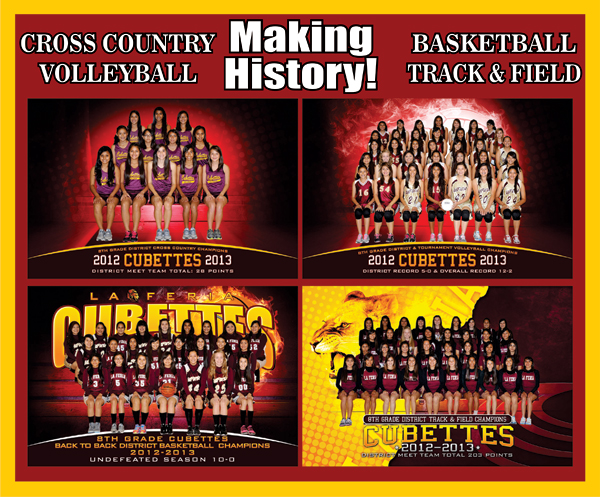 The next sport to conquer: basketball. These Cubettes were district champions in basketball last year, so the pressure was on to win back-to-back titles. And indeed they did. The go-getting 8th grade went undefeated and added yet another title to their goal.
The Cubettes went into the track & field season ready to give it their all. They came together as a team and left it all on the track. Because of all their hard work, drive, passion and determination the 8th grade Cubettes successfully clenched the district title. This was a bittersweet moment for these young ladies. This was their last competition as a Cubette, and ended their year winning all four district titles. They definitely left their mark within the Cubette program and have set the standards high for the future Cubettes.
Congratulations Ladies!
The Cubette Coaching staff would like to thank our high school girls' coordinator Graciela Campos & her coaching staff, our administrators- Mr. Torres & Mr. Cortez, and community for the continual support throughout the year. I would also like to give a special thanks to my Cubette coaching staff, Coach Zambrano, Coach Renteria, Coach Loya, Coach Parvin & Coach Soto without you all… this could not have been possible. We did it!- Coach Gracia