Valley Hospitals Win "Gold Plus" Awards for Care of Stroke Patients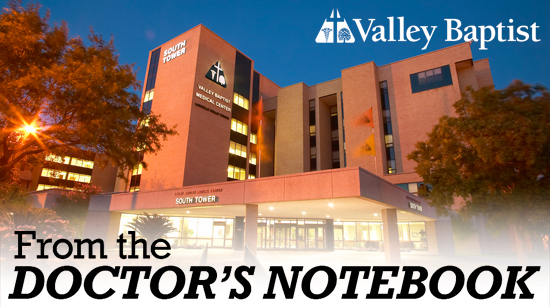 Fast Response Time in Treating "Brain Attack" Victims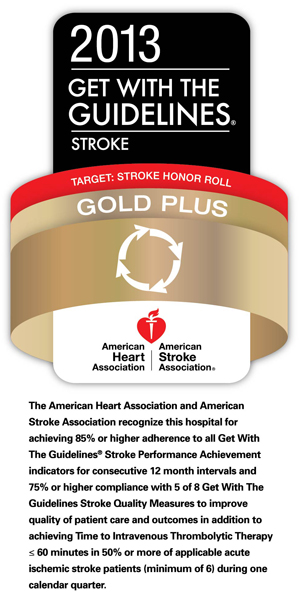 HARLINGEN – Life-saving care provided by Valley Baptist physicians and employees has made Valley Baptist Medical Center-Harlingen and Valley Baptist-Brownsville the only hospitals in the Valley to receive "Gold Plus" awards for care of stroke patients from the American Heart Association and American Stroke Association for 2013.
The national awards program, Get With The Guidelines, is designed to help ensure that the care hospitals provide for stroke patients is aligned with the latest scientific guidelines.
"Gold" awards for care of stroke patients indicate 85 percent or greater compliance with national quality achievement indicators, as set by the American Heart Association, for at least 12 consecutive months.
The "Gold Plus" awards were received by both Valley Baptist hospitals for meeting guidelines for additional quality measures. These measures – which include aggressive use of life-saving medications, such as anti-thrombotics and anti-coagulation therapy, along with cholesterol-reducing drugs and smoking cessation counseling — are aimed at reducing death and disability and improving the lives of stroke patients.
In addition, both Valley Baptist-Brownsville and Valley Baptist-Harlingen also received the "Target: Stroke Honor Roll" award for fast response in treating patients who come to the hospital with life-threatening symptoms of stroke. "Honor Roll" status is given to hospitals which consistently treat stroke patients with life-saving medications within an hour after the patient arrives at the hospital. When it comes to stroke, every minute counts, because "time lost is brain lost."
For more information on stroke, consult your physician and visit www.ValleyBaptist.net.