Valley Baptist-Harlingen, Valley Baptist-Brownsville Only Hospitals in Valley to Receive "GOLD PLUS" Awards for Life-Saving Care for Stroke Patients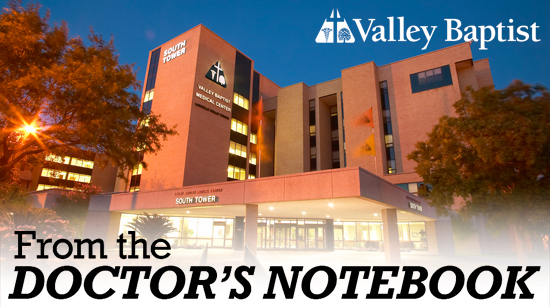 HARLINGEN – Valley Baptist Medical Center-Harlingen and Valley Baptist-Brownsville have become the only hospitals in the Valley to receive "Gold Plus" awards for care of stroke patients from the American Heart Association and American Stroke Association for 2013.
According to the American Heart Association, the Stroke Gold Plus Quality Achievement Award recognizes Valley Baptist's "commitment and success in implementing excellent care for stroke patients, according to evidence-based guidelines."
"Valley Baptist Medical Center-Harlingen and Valley Baptist-Brownsville are to be commended for their commitment to implementing standards of care and protocols for treating stroke patients," said Lee H. Schwamm, M.D., chair of the Get With The Guidelines National Steering Committee and director of the TeleStroke and Acute Stroke Services at Massachusetts General Hospital in Boston. "The full implementation of acute care and secondary prevention recommendations and guidelines is a critical step in saving the lives and improving outcomes of stroke patients."

At Valley Baptist, a clot-busting medication called tPA (tissue plasminogen activator) is used when medically indicated to reverse strokes. This medication has been shown to significantly reverse the effects of stroke and reduce permanent disability. However, to be given intravenously (by IV), the medication is most effective if it is administered within three hours from the start of symptoms of a possible stroke.
Valley Baptist-Harlingen also has new endovascular treatment procedures, performed in a specially-equipped Bi-plane Lab / NeuroVascular Angiography Suite, which can be performed up to eight hours or more into a stroke. These new procedures provide Valley patients with a longer time window in which to survive strokes and hopefully minimize disabilities. However, treatment is still most effective the sooner it is started after the onset of stroke symptoms.
"Congratulations to the outstanding physicians on our medical staff, our caring nurses, and other health care professionals who are so dedicated to providing Valley patients with advanced, award-winning stroke treatment," said Todd Mann, Chief Executive Officer for Valley Baptist Medical Center-Harlingen. "Our goal is to provide the highest quality and most compassionate care in a safe environment for our patients."
For more information on stroke, consult your physician and visit www.ValleyBaptist.net.