La Feria Track hitting the ground running
Updated: September 12, 2014
Lions Start Season at Harlingen Invitational
The boys cross country team participated in their first competition of the season. They ran at the Harlingen invitational August 30, 2014. The team placed first in the 4A varsity division. The team was led by Isaac Guzman who finished second overall. He was followed by Joseph Lunn who placed 6th. The other top finishers include: Carlos Rodriguez 10th, Gabriel Prado 12th, Reyes Rodriguez 13th, Vincent Vento 15th, and Billy Guerra 30th. The JV team placed 3rd and were led by John Vazquez who placed 12th. The team will be competing at the RGV Classic in Edinburg on Saturday, September 6th.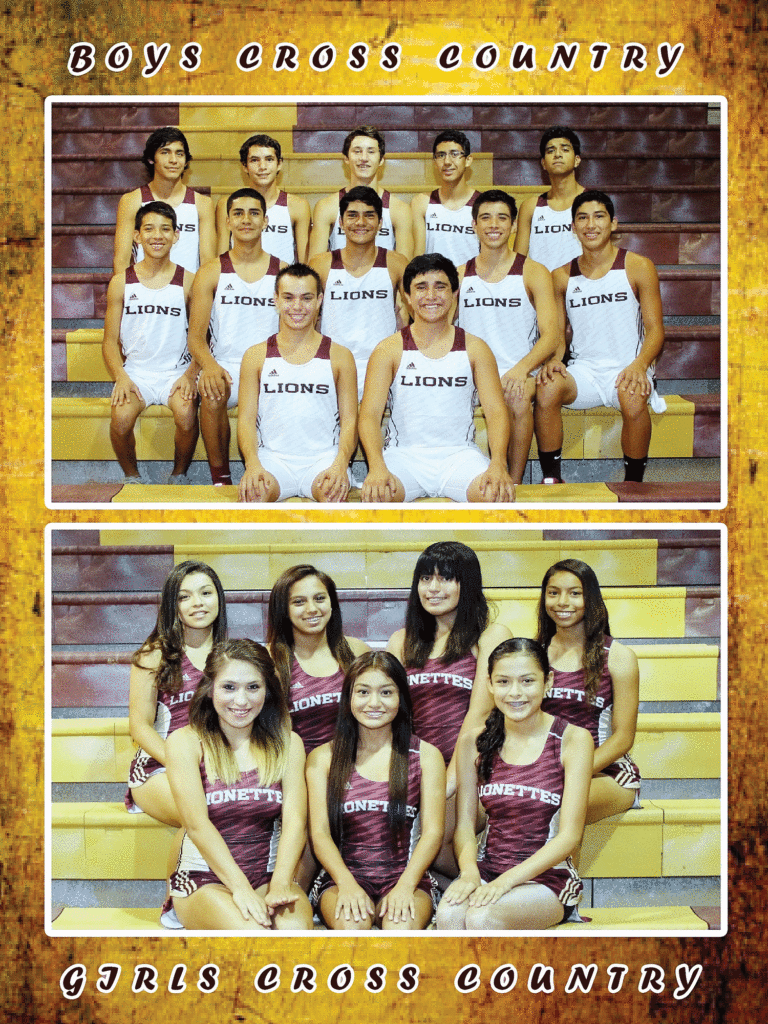 Lionettes Have Good Run in First CC Meet
The Lionettes participated in the first CC meet of the season, Saturday August 31. They ran at the Harlingen Invitational bringing home a first place.
Participating are the following runners:
Tina Sierra-2nd
Brenda Ramos -3rd
Amairani Martinez-4th
Esmeralda Cortez-9th
Madalyne Garcia-15th
Also competing:
Nina Lazaro
Valerie Maldonado
Johanna Diaz
Chelsea Borjas
Jazlyn Hernandez
Destiny Martinez
Abigail Maldonado
Congratulations Ladies. Keep up the hard work