WINGS SWEEP CATS TO CLAIM ULB TITLE
Updated: September 5, 2014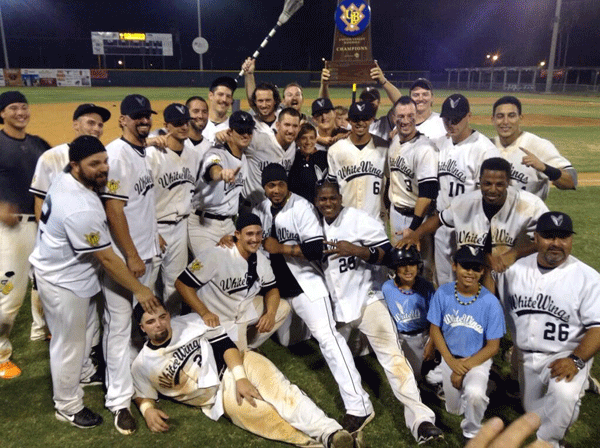 HARLINGEN- The Rio Grande Valley WhiteWings completed a three-game sweep to down the Ft. Worth Cats 6-4 in game three of the United League Championship series Tuesday night at Harlingen field.
After trailing early 3-0 after three innings, the Wings were able to post a five run third inning.
Tyler Krobetzky and Jason Merjano highlighted the five run inning both Krobetzky and Merjano drove in a pair of runs to give the Wings a 5-2 lead after three innings.
RGV was able to add to their lead on a throwing error scoring Roger Burnal making it a 6-3 lead. Ft Worth scored on an RBI single from Edwin Gomez trimming the score to 6-4.
The Wings' held the Cats from there to finish off the Cats in a 6-4 win.
RGV completed a three game sweep to claim the United League Championship for the first time since the 2000 season when the club was apart of the North American League.