Stroke Support Group to Hold Free Christmas Celebration
Updated: December 19, 2014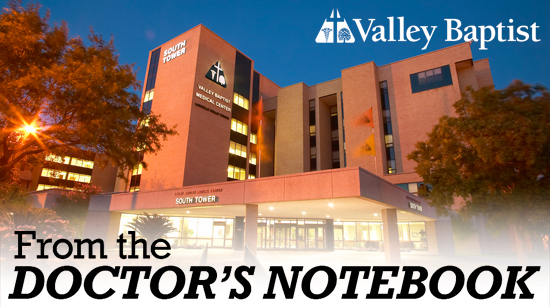 HARLINGEN – A H.O.P.E. Stroke Support Group will hold its 4th annual Christmas party – featuring the music of Valley saxophone player Keith DiSantis — on Tuesday, December 16, at 6 p.m. at Valley Baptist Medical Center, 2101 Pease Street in Harlingen (in the Woodward Conference Center on the first floor of the hospital, through the South Tower entrance).
In addition to music, the party will include tamales, cookies and other refreshments, door prize drawings, and a special activity in which attendees will create "Boxes of Cookies" which can be given as gifts during the holidays.
The Stroke Support Group provides education and support to stroke patients, family members and care givers. H.O.P.E. Stroke Support Group meetings are free and open to the public; for the Christmas party each family is asked to bring a side dish and / or cookies if possible.
Stroke is a type of cardiovascular disease which affects the arteries leading to the brain and the arteries within the brain. Stroke is a medical emergency – call 911 immediately if you or someone you know experience symptoms.
At Valley Baptist Medical Center, a clot-busting medication called tPA is used when medically indicated to reverse strokes – but the medication must be given as soon as possible. Valley Baptist is also the only hospital in the Valley with endovascular stroke procedures, with are performed by specially-trained neurologists in specially-equipped "biplane" cath labs.
The Christmas celebration is being sponsored by the H.O.P.E. Stroke Support Group Advisory Board. For more information, please call (888) 902-5433 (LIFE), e-mail Debbie Diehl at [email protected] or Vicki Andreatos at [email protected], or visit www.FaceBook.com/HopeStrokeSupport.