Specialized Treatment for "Brain Attacks" Available in Harlingen
Updated: December 26, 2014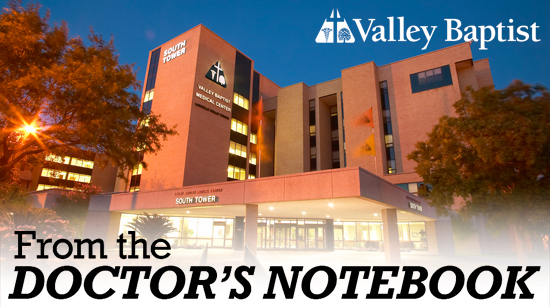 HARLINGEN – New research has found conclusive evidence that specialized "endovascular treatment" for stroke victims can help save patients' lives and reduce the level of disability suffered by stroke patients.
In the Valley, the specialized endovascular stroke treatment is available only at Valley Baptist Medical Center in Harlingen. Two specially-trained endovascular neurologists at Valley Baptist, Dr. Ameer Hassan and Dr. Wondwossen Tekle, treat stroke or "brain attacks" in specially-equipped "bi-plane" neurovascular angiography suites in Valley Baptist's catheterization laboratory.
"The good news is that we offer this 'gold standard' of stroke treatment right here in the Valley, at Valley Baptist; we are the only hospital south of San Antonio to offer endovascular stroke treatment," Dr. Hassan said. "Valley Baptist is also the only research hospital in the Valley for stroke; the only hospital doing neurological research that has funding from the National Institutes of Health."
Dr. Hassan said that "overwhelming evidence" of the benefits of endovascular stroke treatment led to two clinical trials being halted earlier than expected — because researchers already had enough scientific proof that the interventional treatment benefits stroke patients when treated within six hours after stroke symptoms begin.
One of the studies, the "MR CLEAN" trial, demonstrated "statistically significant positive outcomes for stroke patients treated with catheter-based therapy," according to the World Stroke Congress, an international conference which was held in Istanbul, Turkey in October.
Dr. Hassan has conducted several stroke trials in the Valley, and was involved in another recent study which showed that Hispanics along the Mexican border are less likely to receive medications to treat strokes and 30 percent more likely to die from "brain attacks" than non-Hispanic patients. The study suggested that many Hispanics may be waiting too long to come to the hospital for treatment of "brain attacks."
Many Valley residents are considered at risk for both "brain attacks" and heart attacks, because of high rates of diabetes, high blood pressure, and a high-cholesterol, high-fat diet.
Dr. Hassan said it's critical for Valley residents to learn the warning signs of stroke — and to call 911 immediately if they or their loved one experiences symptoms. For more information about prevention and treatment for stroke, consult your physician and visit www.ValleyBaptist.net.