A Heartfelt Goodbye from a Furry Friend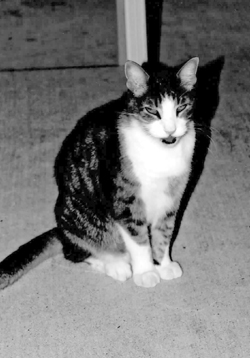 Dear Cricket,
This will be my last letter to you. Tomorrow I am going to be with my friends Tom and Muffin. My human mom and dad are sad I am leaving, but it has to be.
I have lived in the Valley most of my life . I came here with my human mom and dad when I was four months old.
I was so glad to leave Oklahoma and come to Texas.
They told me I had nine lives, so I guess I have used them. I was always so curious and got into trouble so many times. My human mom and dad had to rescue me many times. I could climb a tree, get on the roof… but couldn't get down!
I even took a ride on top of the car and was gone 8 days. They found a cat that looked like me and buried him. The story was in your newspaper.
My birthday was in October and I was 14.
I went to a nice place and saw Dr. Edelstein. He said I needed a nap.
So, Cricket, carry on and remember your friend…
– Okie Foster