Fun Activities Help in Healing for Children in Hospital
Updated: February 20, 2015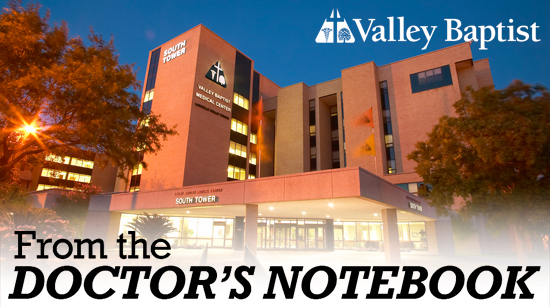 HARLINGEN – Children in the hospital at Valley Baptist Medical Center go through the healing process with the help of Maricela Medina, a certified "child life specialist" who helps children with arts-and-crafts and other fun and educational projects while they are in the hospital.
Child life specialists such as Ms. Medina are trained professionals "with expertise in helping children and their families overcome life's most challenging events," according to the Child Life Council, a national organization which provides professional development programs and resources to child life specialists across the country.
"Child life specialists promote effective coping through play, preparation, education, and self-expression activities," the Child Life Council states on its website.
In addition to therapeutic play activities for children, Ms. Medina helps plan special activities to help hospitalized children get their minds off of being sick. Children at Valley Baptist Medical Center have had special visitors ranging from the "Dora the Explorer" cartoon character and Dallas Cowboys football players to exotic animals from Sea World of San Antonio.
"We can't take our patients outside the hospital, but we can bring interesting and fun learning activities to them," Ms. Medina said. "Being in a hospital can be a scary place for kids, but we work hard to minimize that. Just because they're sick, doesn't mean they can't do something that is fun and exciting. It helps them to cope with the stress of being in the hospital."
The pediatrics center at Valley Baptist features 48 private rooms and 14 pediatric intensive care rooms, as well as greater access to expanded pediatric specialty care. The patient rooms are large enough for a parent to stay in the room with the child, which helps the child to feel more comfortable. The comfort of parents is also a priority – with a "Ronald McDonald Family Room" located inside the hospital, while a Ronald McDonald House, located across the street from Valley Baptist, provides a "home away from home" for needy families of hospitalized children.
A colorful playroom is well-equipped with a variety of toys for all ages, as well as arts and crafts materials, crayons, books, and board games. Older children have their own space down the hall in the "teen room", which has entertaining activities, including movies, video games, computers and music.
For more information on pediatrics services for Valley children, consult your physician, call the Matt & Patty Gorges Children's Center at Valley Baptist at (956) 389-5493, and visit www.ValleyBaptist.net/medical-services/women-and-children.