VALLEY NEUROLOGISTS TO PRESENT STROKE TREATMENT FINDINGS AT CONFERENCE
Updated: January 27, 2015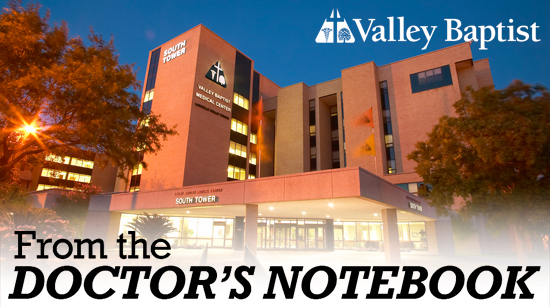 HARLINGEN – Dr. Ameer Hassan and Dr. Wondwossen Tekle, the Valley's first specially-trained Interventional Neurologists, will present findings from their treatment of stroke patients in the Valley at an International Stroke Conference in Nashville, Tennessee.
Dr. Hassan — whose treatments at Valley Baptist Medical Center have given Valley patients a longer time window in which to survive strokes or "brain attacks" — is participating with other researchers in an oral presentation and six poster presentations during the conference February 11-13. Dr. Tekle is participating in three poster presentations.
Dr. Hassan is the lead researcher on three research projects which are continuing in the Valley. "All three of them are part of the prospective database we are maintaining at Valley Baptist Medical Center in Harlingen, to improve the care and outcomes of stroke patients," Dr. Hassan said.
During a stroke, blood which is carrying oxygen to the patient's brain is cut off by blockages in the blood vessels. Dr. Hassan and Dr. Tekle use special equipment in a "biplane lab / neurovascular angiography suite" at Valley Baptist Medical Center-Harlingen to perform specialized "endovascular neurology procedures," which are designed to restore the flow of blood to the patient's brain.
During the procedure, the physician guides a catheter (thin tube) through a blood vessel in the patient's groin (leg) area and up to the artery in the neck. In some cases, Dr. Hassan or Dr. Tekle may insert tiny medical devices to clear blockages in the blood vessels — allowing blood and oxygen to once again reach the patient's brain. In other cases, Dr. Hassan or Dr. Tekle may administer a clot-busting medication called tPA through the catheter, to clear the blockage to the brain
In addition to being the only hospital in the Valley offering these endovascular stroke procedures, Valley Baptist-Harlingen also hosts a free Stroke Support Group, which will hold its first meeting of the new year this coming Tuesday, Jan. 20 at 6 p.m. at Valley Baptist's Woodward Conference Center (2101 Pease Street; on the first floor of the hospital, through the South Tower entrance). Meetings are open to the public.
For more information about prevention and treatment for stroke, consult your physician and visit www.ValleyBaptist.net.