The Oldest House in La Feria
Updated: February 6, 2015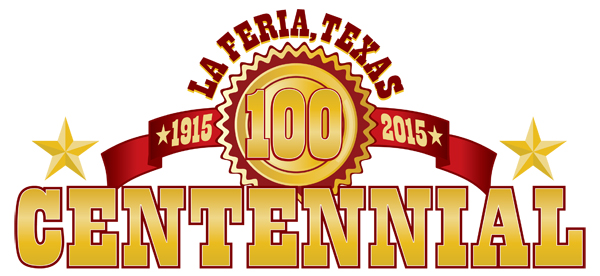 The city of La Feria is celebrating its 100th year anniversary and to commemorate the occasion we are digging deep into our archives each week to bring you images and stories from La Feria's colorful past.
The following story is a chapter from a manuscript entitled The Bicentennial History of La Feria, Texas written by Eddie Gathings McNail in 1975. Throughout the coming year we'll be reprinting sections of her research into the history of La Feria as the city celebrates its 100 year anniversary.
The Longoria House
The Rosalio Ponce Longoria House was dedicated on May 19, 1974 at 3:00 p.m. with a Texas Historical Building Medallion because it is the oldest house in La Feria. It was a momentous occasion because the distinguished and illustrious Longoria family is of Spanish descent with a Spanish land grant.
Yrineo Longoria, the great, great grandfather of Abel Longoria, bought 24 square leagues of land from Dona Rosa Maria Hinojosa de Balli, wife of Jose Maria Balli, on September 28, 1841. This property from the Cameron County line (north) to the Rio Grande River on the south included what is now Santa Rosa, La Feria and Bluetown. It was called the Ojo de Agua Grant. There were trails through the brush and the cacti to the turbulent Rio Grande where paddle wheelers plied up and down with passengers and much cargo. The boats docked often and the passengers spent the night at the famous Rabb House, built by L.J. Hynes in 1870 and sold to Frank Rabb in 1892.
Yrineo Longoria's first wife was Antonia Gertrudis Cano and his second wife was Maria Inez Cavazos. The son of the second union, Juan Miguel Longoria, born in 1789 in Port Isabel also married twice to Silveria Castañeda and Theresa Guerra. Their son, Anastacio Longoria, was born in 1834 of the first union on what was called Petticoat Ranch in La Feria which was south of the presenent day First United Methodist Church. He married Julia Ponce, the mother of Rosalio Ponce Longoria who was born in August, 1872, in Bluetown. He married Florencia Garza who was born in February, 1886 in Falfurrias, Texas. Rosalio wasa contractor for clearing brush land and was also a cattle rancher.
There were six children born to this union, and they were (according to age): Abel, Anna, Adan, Juan Crisistomo, Eva and Juan Miguel. All were born in the Longoria House except the youngest, Miguel.
When he was five years old, Abel Longoria had a pet deer with a little bell around its neck. A man accidentally shot and killed the deer which had ten points. Abel never forgot his deer.
The Longoria House was build in 1909 by Felipe Perez, a local carpenter, for Rosalio Ponce Longoria (1872-1965), father of Abel Longoria. It was a board and batten house which had two main rooms, two small bedrooms, a long front porch and a kitchen with a brick chimney for a wood-burning stove. The house was built in heavy brush land with much cacti surrounding it.
There was a hand pump at the rear of the house to furnish water, and an outdoor toilet was located at a distance. Dirt roads were muddy when it rained, and most of the traveling was done on horseback or in a buggy, drawn by a horse.
Rosalio moved to Las Palomas in 1919 after the death of his wife in 1918. Both were buried at Lyford in the Lyford Cemetery where there is a raised marker.
In 1957, Rosalio sold 204 acres which includes the Las Palomas Wildlife Refuge and which has a marker stating: "Las Palomas WIldlife Refuge, Management Area, Park and Wildlife Department, Federal 8 Project, Longoria Unit."
Several families have lived in the Longoria House with the present owner [at the time of this writing – ed.] being Antonio Acosta, who purchased the property in 1971.
Do YOU have any photos, books, or stories that might help us piece together La Feria's storied history? If so please email us at [email protected] or call our office at 956-797-9920 and let us know!