Valley Patient Becomes First in Texas to Receive New Type of "Medication-Coated Balloon", to Open Blood Flow in Legs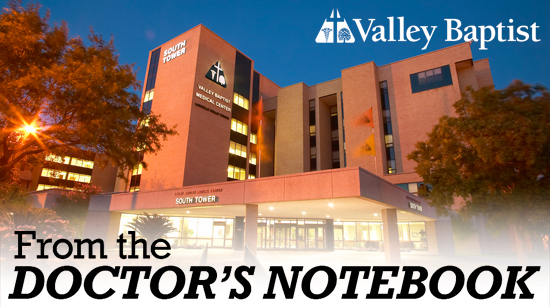 HARLINGEN – A 68-year-old Valley woman has become the first patient in Texas to be treated with a new type of "medication-coated balloon", to open blocked arteries in her legs.
Dr. Farley Neasman, Interventional Cardiologist, used the first "Medtronic IN.PACT Admiral Drug-Coated Balloon," in Texas at Valley Baptist Medical Center in Harlingen Feb. 4.
"This is a new minimally-invasive device to treat peripheral artery disease (PAD) in the upper leg, a serious and common condition associated with an increased risk for heart attack and stroke," Dr. Neasman said. "Studies have shown this new, second-generation of drug-eluting balloons are able to keep the arteries in the leg open longer."
The drug-coated balloons, which were approved by the U.S. Food and Drug Administration (FDA) in December, are used to treat peripheral artery disease in the upper legs when medical treatment and other procedures are no longer effective, Dr. Neasman added.
The device is designed to help restore blood flow by opening blocked arteries and delivering a medication to the artery wall that clinical studies have shown helps keep the artery open longer than other therapies.
During the procedure, Dr. Neasman guides a thin hollow tube, called a catheter, through a blood vessel in the patient's leg to the site of where the artery is blocked by "plaque," a build-up of substances such as cholesterol and calcium inside the walls of arteries. Dr. Neasman then inserts a tiny balloon through the catheter. When the balloon is inflated, it releases medication that is absorbed into the artery wall.
The balloon is then removed, with only the medication left behind. The "anti-restenotic" medication helps keep the artery open, by preventing plaque from again building up inside the walls of the blood vessel.
For more information on the disease and its treatment, consult your physician and visit www.ValleyBaptist.net.