Jesusa Munoz Zepeda
September 8, 1925 – November 2, 2014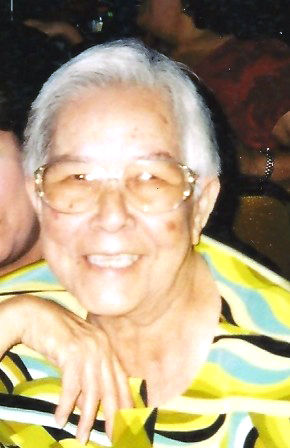 Jesusa Munoz Zepeda, 89, went to be with our Heavenly Father on November 2, 2014. She was born on September 8, 1925 in La Feria, Texas to Jesus and Maria Zepeda. She was a Catholic and had lived in Corpus Christi for the past 25 years. She will be missed by all of her family and friends.
She is preceded in death by her three brothers Felipe, Guadalupe and Eugenio Zepeda, her three sisters Francisca Villarreal, Victoria Jaramillo and Adela Bañuelos, and her cousin Moy Quintanilla.
She is survived by her two daughters, Enedina "Annie" (Fred) Rodriguez and Liz Loya; four grandchildren, Melissa Rodriguez, Michael (Diane) Rodriguez, John (Lori) Loya, and Roxann (Ruben) Martinez, five great-grandchildren, Devin, John, Vicente, Ashley, Jordyn and numerous other relatives and friends.
The Family would like to give a special thanks to Juanita Esparza, Marie Castillo, Betty Moran, and Grace Ayala for all the love, care and support they gave to Jesusa and the family.