Nathaniel White – La Feria's Man of Mystery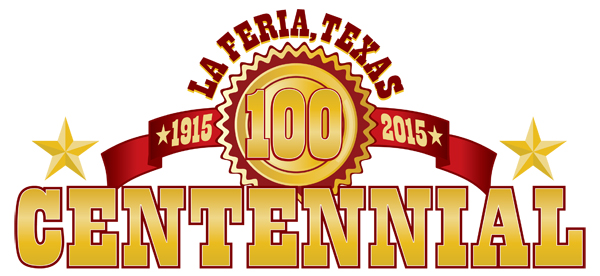 The city of La Feria is celebrating its 100th year anniversary and to commemorate the occasion we are digging deep into our archives each week to bring you images and stories from La Feria's colorful past.
This article was originally published by the Cameron County Historical Commission on their original website, which is now defunct.
Norman Rozeff is a native of Lynn, Massachusetts and graduated from Boston University with a BA degree in Biology. He later attended Louisiana State University where he received a MS degree in Agronomy. His life-long profession was as an agriculturist in the sugarcane industry. He came to South Texas in May 1975 to work in that industry.
Upon retiring in 2001 he took up the region's history as an avocation. He's written many articles and published Sugarcane and the Development of the Lower Rio Grande Valley, 1875-1922 in 2007 which recounts the area's early sugar industry and its development.
Subsequently he has authored numerous regional history articles for the Cameron County Historical Commission's website and is a regular feature writer in the Valley Morning Star's Heritage Page.
One of his major researched works is The Chronological History of Harlingen a succinct timeline whith over 330 pages of information and 3,350 surnames indexed.
He currently serves as the Cameron County Historical Commission secretary and Historical Marker Committee chairman. He is also on the Advisory Board of the Harlingen Arts and Heritage Museum, a researcher for the Harlingen Historical Preservation Society, and has served for over nine years on the Weslaco Museum Board of Directors.
Daily commuters using Expressway 83 west of Harlingen pass a roadside sign saying "White Ranch Road." It is just east of La Feria. At present there is no White Ranch anywhere to be found. Were it not for the road's name all memories of the now-forgotten ranch might be lost.
The man associated with the ranch was one Nathaniel White. His origins have been lost over time, even if they were recorded somewhere, some time in Valley archives. Legal county records do offer some general clues about him, for, in the year 1850 he was noted to have purchased town lots in Brownsville. Might we surmise that the Mexican War which had ended two years earlier brought him in some capacity to the area? Whatever the case, he was undoubtedly adventurous and a loner who may have had some means to go along with his ambition. He carried himself like a military man. He was tall, slim, fair-skinned, blue-eyed, and some called him "muy guapo" or very goodlooking.
On October 5, 1853 White filed a deed for 200 Spanish acres of land near Tio Cano Lake.
This, of course, was once part of the Spanish land grant to Captain Juan Jose de Hinojosa and later operated as a ranch by his daughter Rosa Maria Hinojosa de Balli, who would be known as the first "cattle queen" of Texas. However, an 1884 map of Cameron County shows White's Ranch to be located on the south end of what is now White Ranch Road. It is just to the north of the Arroyo Colorado and 2.4 miles south of the intersection of the road and current Business Highway 83. He named it Rancho Paso del Prado after a street in Havana, Cuba and styled his modest home somewhat in the Cuban manner. Rumors were that he had amassed a fortune as a smuggler in Cuba.
He had additional ranching properties. One was his White's Ranch (also simply White Ranch) along the Rio Grande northwest of the mouth of the river and near what was once Clarksville. This settlement had come into existence when a temporary army camp was set up there in the Mexican War. William Henry Clark, a civilian, set up a country store to serve troops and after the war served as an agent for the steamship lines which used the area as a port. It was during the Civil War however that the village boomed as the Confederacy used it to slip cotton across the river to Bagdad, Mexico to be exported. This tactic evaded the Union blockade of Confederate ports. Clarksville's prosperity ceased in 1863 when federal forces captured the area and forced any cotton exports to occur further west.
Hurricanes and tropical storms in 1867, 1872, 1874, and 1886 pretty much wiped Clarksville off the map, and a river course change in 1953 completed Mother Nature's destruction.
Clarksville had one other distinction. In December 1853 the Clarks had given birth to a daughter Theresa. Nineteen years later in 1872 she received a teaching certificate from the state and became the first certified teacher of the first public school in Cameron County, all at the salary of $55 per month. In 1875 she married Joseph H. Clearwater, who was to die four years later. Eventually moving to Brownsville, she taught there from 1882 to 1936. She died in September 1938 and a Brownsville elementary school was named after her.
It is not known when White acquired the river property about four miles from the river's mouth, but he owned it by 1864. The area played an important role in Valley transportation as early as 1823. The Port of Brazos Santiago had been established. From here received goods were taken south along the hard-packed beach shore line by ox cart. They then were ferried across the Boca Chica Pass to be again hauled over marshy land toward Matamoros. Later, at Burrita, Mexico across from what would become White's Ranch the goods were again carried across the river to continue their journey northwest parallel to the river. In the Mexican War period one conception was to construct a railroad from the port to the Rio Grande, but no funds for this were appropriated. Such an enterprise would have facilitated movement of General Taylor's military material.
Upon the conclusion of the war and after Brownsville was established in 1848, thoughts were again set forth to construct a railroad but nothing came of it until the Civil War ensued. By May 1864 the Union Army engineers began laying out the tracks from the Port of Brazos Santiago to White Ranch. This constituted the region's first railroad, but it never did have any rolling stock by the end of the war. A Federal volunteer described the terminus as follows: "I know not from what this place derives its name—if, however, a little white house the size of a hen coop is a white house and patches of cactus and chaparral on a barren sandy plain is a ranch, then this place is rightly named."
A year later, after the Civil War had concluded, General Philip H. Sheridan was sent to the area to make a show of force to Maximilian and his French forces in Mexico. He repaired the nine miles of track of five foot gauge and requested funds to extend the line from White Ranch to Brownsville. This request was denied him, but the existing layout did sustain one 15-ton Patterson locomotive and eight platform cars when completed in December 1865. By the following year the White Ranch terminus was scheduled to receive two trains daily. As a result businesses arose at the site along with two hotels. Even before the Army reduced its Valley forces from about 18,000 men to about 1,500 in the spring of 1867, the railroad was declared surplus and was auctioned for private acquisition. The Sheridan Railroad became the Brazos Santiago and Brownsville Railroad Company. General West and a man named Chenery outbid the partnership of steamboat captains Miflin Kenedy and Richard King. This however brought about some political shenanigans whereby the latter were the only ones to receive a state charter, this time to construct a railroad from Point Isabel to Brownsville while the former were also denied a petition to extend the railroad line from White Ranch to Brownsville. West and Chenery were to be refunded their purchase money when the condition of the road was found in very poor shape. The devastating hurricane of October 8, 1867 was the final blow for this rail line. Most of it was simply washed and blown away on the island as well as on the scrub brush land. White Ranch developments ceased forever at this point in time.
White also ran a horse ranch called Paso Dica in Kleburg County. On 9/10/1855 he recorded a deed for 1/3 league (about 1,461 acres) of land on South Padre Island from ones of the heirs of Nicolas and Juan Balli. He moved some cattle there from his La Feria spread and placed them under the supervision of Andres Rodriguez who ran some of his own cattle too. They were separately branded with White's W on the left side for his cows and Rodriguez's AR on the right side of his herd.
There is no official record of White being married, however when his will was filed five months after his death on 6/5/01 it speaks of a wife. Likely he was in a common law relationship. In any event the will indicated that he gave to his wife's nephew, Francisco Marichalor, all right and interest and title in his (White's) 1/3 or less of the Mexican banco land named "Sabanito." The will goes on to relate "To his beloved wife, Crisanta Gonzales, for and during her natural life, all the residue of his property both real and personal wherever and whatever it might be." After her death the 200 Spanish acres were to go to Francisco Teyreyo as sole owner with some livestock to commence life for himself. Because the will was signed with an "X" some doubts arose as to its authenticity.
When the ranch was a going entity the home was headquarters, shelter– from the elements and outlaws alike, and a store. Abetted by a sweet water well nearby, the operations of the ranch gave rise to a small community surrounding White's house. Even a small school came into existence.
The wooden structure saw decades of use when finally it was sold to a couple who then used it only for storage. It may have come down in the 1910s. As Lillian Weems Baldridge was to report it was said that the ghost of Nathaniel White walked within it as it slowly deteriorated. That might be a fitting act for this man of mystery. Today only the namesake road serves as a reminder that the dynamic ranch ever existed.
---
Do YOU have any photos, books, or stories that might help us piece together La Feria's storied history? If so please email us or call our office at 956-797-9920 and let us know!