The First Presbyterian Church
Updated: October 30, 2015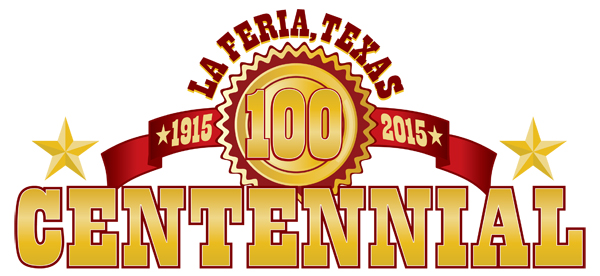 The city of La Feria is celebrating its 100th year anniversary and to commemorate the occasion we are digging deep into our archives each week to bring you images and stories from La Feria's colorful past.
| | |
| --- | --- |
| | The following story is a chapter from a manuscript entitled The Bicentennial History of La Feria, Texas written by Eddie Gathings McNail in 1975. Throughout the coming year we'll be reprinting sections of her research into the history of La Feria as the city celebrates its 100 year anniversary. |
In 1909, the Presbyterians met with the Baptists, the Christians and the Methodists in the town's pool hall and beer parlor on Main Street which was used on week days for a school, at night and Saturdays for playing pool and drinking and on Sundays for church.
In 1913, a newly-built one-room school building on Main Street was used for the town's church with Rev. J. D. Dorsey, of Harlingen, preaching.
Rev. S. M. Glascow, of Mercedes, organized the La Feria Presbyterian Church on November 21, 1915. The following members were entered upon the roll of the Western Texas Presbytery at a stated spring meeting: Mr. and Mrs. C. C. Fraser, Reah Eraser, Mr. and Mrs. A. E. Whiting, Marie Whiting, Mr. and Mrs. A. M. Garrison, Wayne Garrison and Herman R. Klemann.
Since many of the members moved away, the church became inactive.
The Methodist Church was erected in 1914 where the First United Methodist Church now stands. Rev. G. M. Glascow, the Presbyterian minister of Mercedes, preached the dedicatory service.
After"this time, people of various faiths worshipped together for many years. Methodist arrangements were made to use the church on one Sunday each month. The congregation and the choir were made up of practically the same people. The Rev. T. H. Pollard, of Pharr, preached on the Presbyterians' Sunday.
Two original members, Mr. and Mrs. C. C. Fraser, in the early part of 1923, decided along with other newly-arrived Presbyterians to reorganize the church and have regular services. Dr. E. L. Selfridge, Presbyterian Superintendent of Home Missions for the West Texas Presbytery in San Antonio, was contacted to start the reorganization.
Twenty-three members were added to the roll in 1923, including Harold S. Hensley, Ruth Wyland, and W. H. Bardwell, and R. J. Thomas. Dr. Selfridge called a congregational meeting 1923 in which he appointed W. H. Bardwell, Harold S. Hensley and R. J. Thomas as trustees with the instruction to secure lots for a Presbyterian church. Lots 17 and 18 of Block 5, were later donated on October 31, 1924 by S. J. Schnorenberg, one of the owners of the La Feria Townsite.
All members and prospective members who joined immediately were contacted and told that they would be charter members of the reorganized First Presbyterian Church of La Feria.
The first church officers then elected were: S. A. Bower and R. J. Thomas, Elders; and W. H. Bardwell, J. A. Burns and J. H. Wemple, Deacons.
Fifteen members were added to the roll in 1924. In this same year the trustees bought the Sunday School Annex building from the Methodist Church and moved it on their lots. A manse was built on West Street north of the church.This same year a Sunday School was organized with J. D. Wemple as Superintendent and with Mrs. C. C. Fraser, Mrs. B. F. Dalton, Miss Marie Erickson, Mrs. R. J. Thomas and C. A. Beatle as teachers. Forty pupils were enrolled.
On March 15, 1925 a meeting was called for the ordination and installation of officers previously elected: S. A. Bower, R. J. Thomas, Elders; W. H. Bardwell, J. A. Burns, J. D. Wemple, Deacons; W. H. Bardwell, Harold S. Hensley, R. J. Thomas, Trustees; and Miss Juanita Carpenter (Mrs. L. M. Burchfield) , Treasurer.
The Rev. T. H. Pollard of Pharr was called on May 24, 1925 as the first pastor. That same year the Women's Auxiliary was organized with Mrs. H. T. Anderson as the first president.
During the 1929 depression Mrs. R. W. Holbert and Miss Carrie Bardwell compiled and published a Presbyterian Cook Book to help defray the expenses of the building program. They solicited all over the Valley and sold one thousand books at $1.25 each.
An annex was erected at the rear of the church in 1930.
This proved inadequate, so in 1932 a basement was dug and the auditorium enlarged. The basement housed additional Sunday School rooms, a dining and fellowship hall and a kitchen.
Philip Murray was killed in World War II, and Mr. and Mrs. William Murray gave a bell to the church in 1946 in memory of their son. A new manse was built on East Jessamine Street.
The first air conditioned church to be built in our section was built by the First Presbyterian Church in 1952.
Four who were charter members of the reorganized First Presbyterian Church of La Feria are: Mr. and Mrs. Harold Hensley, Mrs. L. M. Burchfield and Mrs. A. L. Todd.
The ministers who have served the church other than the Rev. T. H. Pollard are: T. J. Ray, O. E. Sanden, F. A. Hopkins, H. Wise, Paul Edgar, Tom Parsons, E. J. Seddon, A. C. Hakim, Paul Edgar, Paul Wright, Palmer Delotes, Earl Brandon, Paul Wright and Robert E. Home.
Many devoted members have served this church for years, some have moved away and others have died, but always the words of our Lord and Savior, Jesus Christ, have rung in the ears of the faithful congregation.
---
Do YOU have any photos, books, or stories that might help us piece together La Feria's storied history? If so please email us or call our office at 956-797-9920 and let us know!