Good Job, Lions!
Updated: November 27, 2015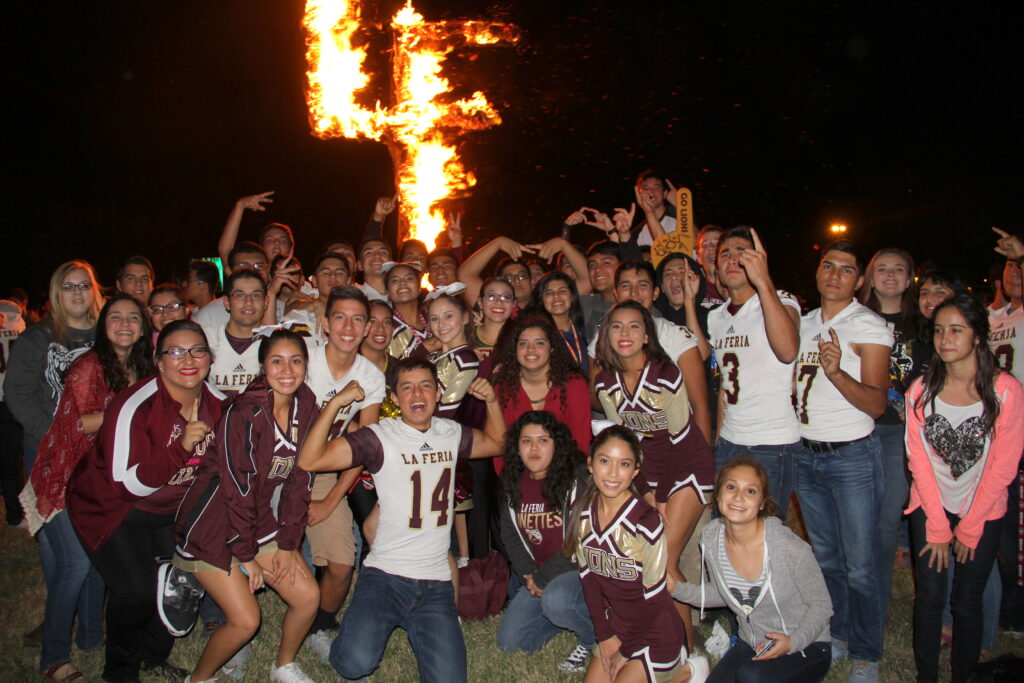 Congratulations to the La Feria Lions on capturing the 16-4A District Title this year! The Lions ended their district season 4-0 with a 7-2 overall record and get the first seed heading into the Bi-District round of the 2015-2016 Texas High School Football Playoffs. At press time, the Lions were scheduled to face China Spring at DW Rutledge Stadium (Judson H.S., 900 S, Seguin Rd, San Antonio, TX) on Saturday, November 21st after defeating the Jones Trojans of Beeville 67-31 in the first Bi-District game on Nov. 13th.
Although the season ended with a loss against China Spring, we are VERY proud of our 2015 La Feria Lions Football Team!
[GALLERY=45]