Rex Lee Klowetter
Updated: September 16, 2016
October 25, 1947 – September 5, 2016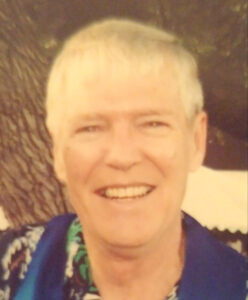 Rex Lee Klowetter, was born on October 25, 1947 in South Bend, Indiana to Donald and Nora Lee Klowetter. He was preceded in death by both parents; his only sibling, Dawn, still resides in the family home in Niles, Michigan.
Rex departed this world on Monday, September 5, 2016 and passed peacefully into the arms of our Lord, after a brave and determined one year fight against cancer.
Rex is survived by his soul mate and loving wife of forty-four years, Linda (Petty) Klowetter and their two beautiful daughters, Sherry Denise Klowetter-Valles (Husband Hector) and Shannon Leigh Klowetter, both of San Antonio, Texas.
Rex was a kind and gentle man, extremely intelligent, and had a keen sense of humor. He lived by the golden rule and always treated others with respect and kindness. He was quick to help others who were less fortunate.
He owned and operated Queen City Services, a commercial uniform and linen rental facility in Mercedes, Texas for twenty years, until he retired in 2012. His employees loved and respected him greatly and he cared deeply about each and every one of them, always treating them with dignity and fairness.
There will be a private graveside service on Saturday, September 10th and a celebration of his life will be held at a later date at his family home in La Feria.
He will be deeply missed by all who knew and loved him. His spirit will live on in the hearts of his family and the many people whose lives he touched. "May he rest in eternal peace".
In lieu of flowers, donations may be made to the Literacy Center in Harlingen or to the local American Cancer Society.
Funeral arrangements are under the direction of Heavenly Grace Funeral Home, Cemetery and Crematory, a Dignity Funeral Provider. (956)797-5500.