Wound Care Specialist Treats Diabetes, And Helps Patients Take Back Their Lives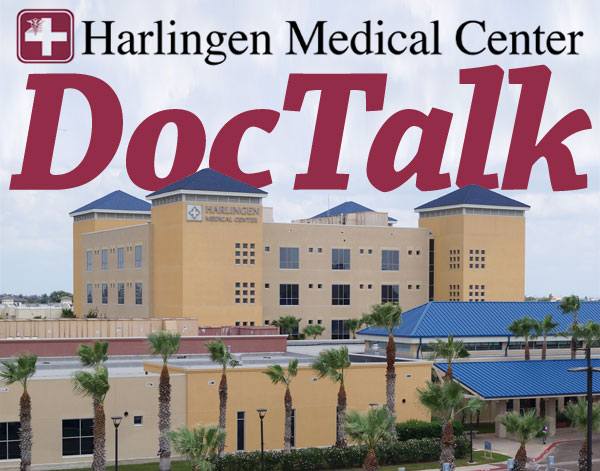 Harlingen – Living with diabetes can be a challenge. It can impact your life in ways you never imagined – including impeding your mobility; and, more specifically it can affect your feet. People who suffer from diabetes have been known to develop wounds on their feet – that become difficult to heal without the assistance of a foot specialist like Podiatrist, Dr. Luis R. Venegas, DPM, ABPM. On Wednesday, April 12, 2017, Dr. Venegas will bring his knowledge on caring for diabetic feet to the next Harlingen Medical Center Doc Talk Lecture starting at 6:00 p.m.
"We are seeing a surprise increase in younger people having complications with their feet (due to diabetes). I believe it is time to increase education and awareness, not only among the elderly population, but among the younger population as well," said Dr. Venegas. "Everyone needs to understand the importance of diet, exercise, and general health awareness, to maintain a healthy lifestyle – and keep diabetes at bay."
"Having the Doc Talk Lecture on Diabetes is highly important to us, because those who are affected by diabetes, or those who care for someone with diabetes, need to understand the seriousness of the disease," said Mary Wallace, Director of the Wound Healing Center and Hyperbaric Medicine at Harlingen Medical Center. "Very often I speak with patients who don't understand the long-term consequences of eating the wrong foods or simply don't know which foods to eat. People are accustomed to the high-carb foods that are common in South Texas and for the diabetic patient education is definitely the key to better health."
Serious effects of diabetes include heart disease, kidney failure, nerve damage, vision loss and amputations. If foot problems are not properly taken care of patients run the risk of progressively-increasing foot problems, which could result in having to have their foot or leg amputated. In some cases, this could result in the patient becoming disabled, unable to work, or needing care in a home health environment.
At the Doc Talk Lecture, Dr. Venegas will cover topics that include: Diabetes 101, including monitoring blood sugar levels; the importance of monitoring your feet; how to deal with wounds that develop; and, treatment options available for healing those wounds.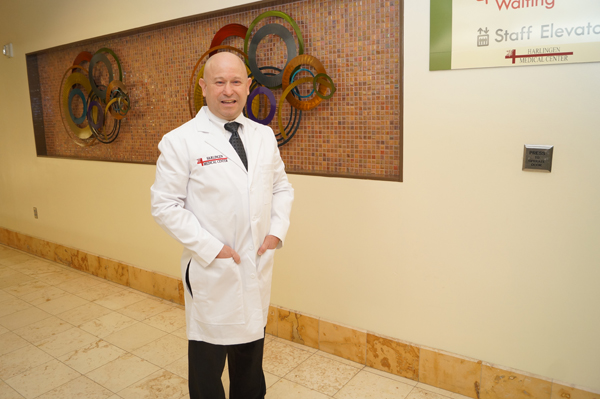 "These Doc Talk Lectures are essential in the delivery of care for our patients," said Wallace. "These lectures are not only going to give those in attendance the opportunity to have one-on-one time with a foot specialist, but it will give them knowledge to better care for themselves."
Dr. Venegas said that diabetic patients should check their feet every day, to look for lesions, ulcers or any other problems, which could lead to damage and dangerous infections.
Dr. Venegas serves as Medical Director for the Wound Healing Center and Hyperbaric Medicine at Harlingen Medical Center. He is Board Certified by the American Board of Podiatry, and is a Fellow of the American Professional Wound Care Association.
Dr. Venegas completed a residency at a U.S. Veteran's Administration hospital in New York (the Franklin Delano Roosevelt Hospital), and a fellowship in foot care and surgery at New York Downtown Hospital, and at foot clinics in New York. He graduated from the Ohio College of Podiatric Medicine in Cleveland.
Dr. Venegas has a medical practice in the Harlingen Medical Center Medical Office Building (MOB), located at 5005 S. Expressway 77, Suite 101. His office may be contacted at (956) 574-9733 or (956) 574-9722.
To RSVP for the Harlingen Medical Center Doc Talk Lecture on Wednesday, April 12, 2017, at 6:00 p.m., please do so at (956) 365-1027 or at [email protected].