The Year of Our Last "Firsts" and Our Last "Lasts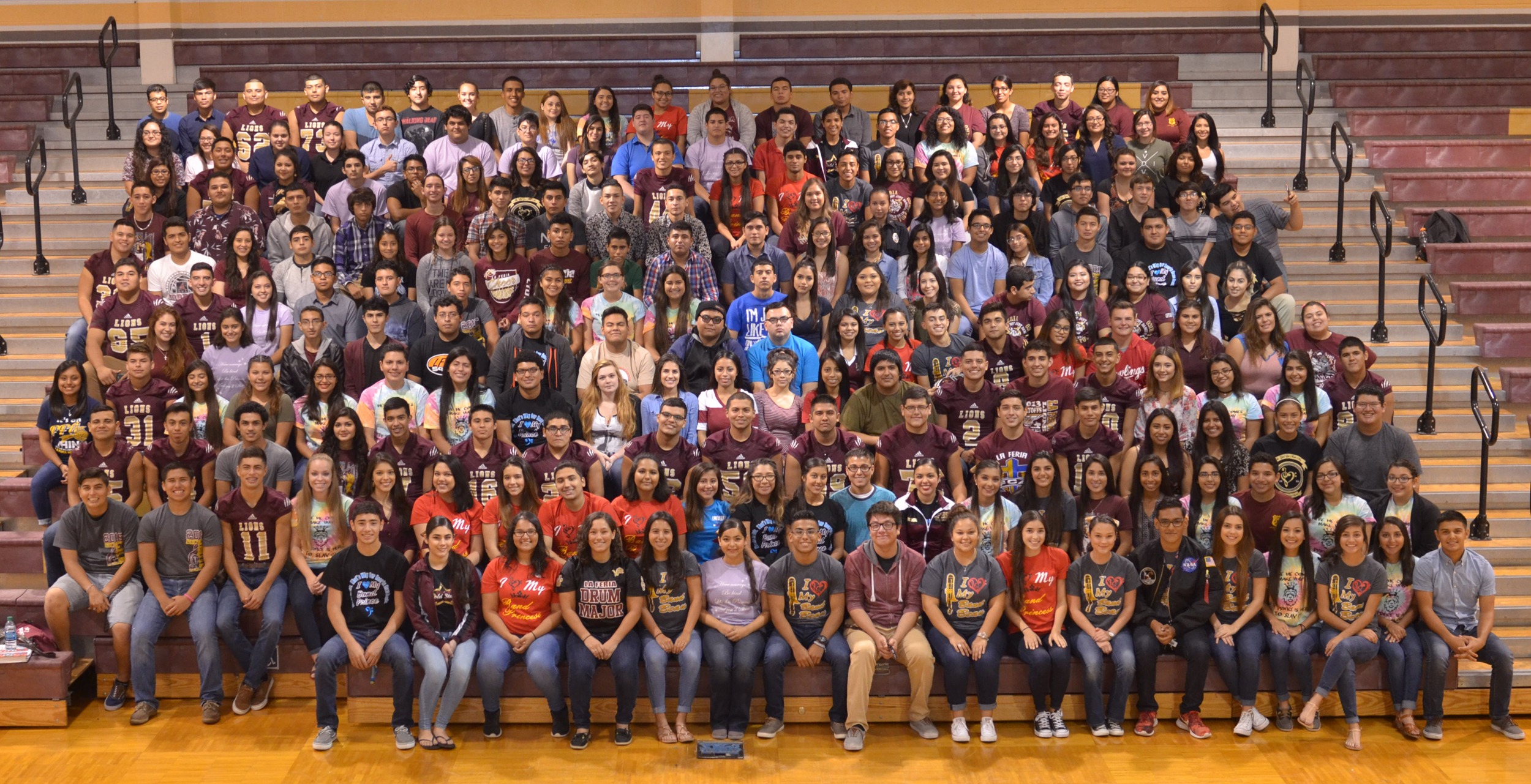 by Cinthia Monsivais
Just a few months ago we as seniors entered the school with a sense of superiority and yet with a feeling of excitement. Our first day of school was our last "first day" of school. This year sadly is our last year of high school, and it's the year we've all been waiting for, some patiently, and for others not so much. This year is finally our senior year.
It's been bitter-sweet walking down the halls that had grown on us for the past three years. Although we quickly began to have our last "firsts" and our last "lasts," it hadn't quite hit us yet that soon we would be leaving those halls we were used to walking down every day. It's crazy to think that in just a few months from then, we're going to say our last good-byes to the faces we've gotten so used to seeing every day. Even though we didn't know what this year had in store for us, we were ready to dive in even after all these years of waiting.
The thought graduating first began to sink in as we, band members, were sitting on the bleachers during those Friday Nights and realizing it was our last first game of our high school experience. For some of us, reality also hit when we played our last note and took the last step of our marching band season. For others, reality sunk in during the last baseball pitch, during their last first cheer, or the last dance in high school. Activities and events we had been involved in for years soon began to end.
After spending endless sleepless nights of doing dreadful college and scholarship applications, we began receiving acceptance letters. It was an unbelievable feeling to see that all of our hard work was starting to pay off as we began to see our goals become accomplished endeavors. It's been incredible to see how proud our families, teachers, and those who are close to us are to see how far we've come.
From the days when we weren't even close to knowing what we wanted to do with our futures, to the days when although we were still unsure, we began to picture ourselves as doctors, teachers, pharmacists, writers, creators, musicians, etc. Now it's the year when we made big, life-changing decisions. Even though all the struggles were real, it was all worth it. We've now reached goals that we've been dreaming of for years.
On the second day of June the Class of 2017 will transform the field into a sea of maroon. Those seniors will be proud and full of Lion spirit as they could ever be. Our loved ones will be sitting on the bleachers as the sun sets as the LFHS band plays "Pomp and Circumstance." One by one we will walk down the field of the school where many cherished memories were made. We will finally receive our diplomas, turn our tassels, toss our caps in the air, and proudly say that we made it!
We have finally reached the end of this chapter of our lives, but we know it is just the beginning of the rest of our lives. Seniors of 2017, it is now our turn to take on life and continue living it to the fullest. Good luck to everyone in their undertakings; but most importantly congratulations, we are finally the Graduating Class of 2017!