Campaign to Revitalize Camp Perry Underway
Updated: September 19, 2017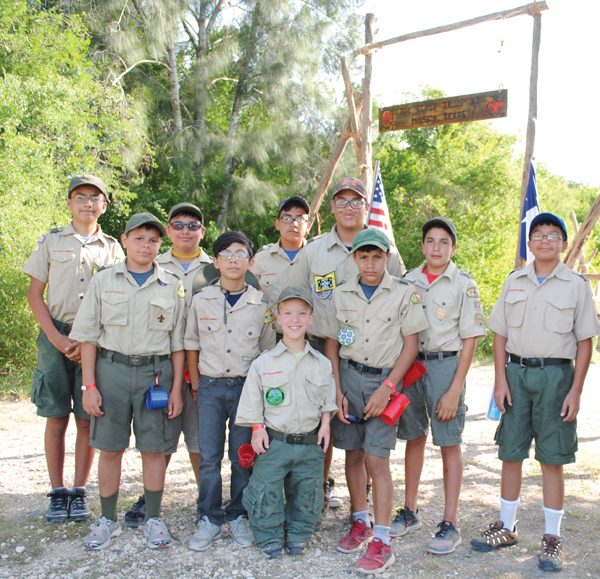 Special to La Feria News
The oldest continually operating Boy Scout Camp in Texas is on track for a 6.1 million dollar revitalization. The Rio Grande Council, Boy Scouts of America launched an ambitious campaign at three functions Thursday, September 7 at a breakfast in Brownsville, a luncheon in Harlingen and a dinner in McAllen.
Over 600 interested citizens, ex scouts and community leaders attended the informational gathering and learned first-hand the details of the project.
Adelante Con Camp Perry is the slogan adopted for this major capital funds campaign aimed at turning the Camp in to a year round facility for community groups and organizations to use for a variety of meetings and functions.
The projects include a new dining hall, health and fitness center, new waterfront, archery range, shooting range and a new swimming pool complete with men's and women's dressing rooms. Additionally, new roads, new campsites and even an ATV/BMX course are a few of the over 20 different improvements being made to the Camp. Naming rights are available for those for individuals or organizations that want to participate.
According to Manny Guerra, Council Board President, the three meetings put the Adelante Con Camp Perry campaign well on the road to a successful completion. "So far, we have pledges and challenge grants totaling 5.3 million dollars. We want all interested parties to call us so that we may have one-on-one meetings in order to go over the building efforts and various naming opportunities for projects that are available" said Guerra. He added, "of course, a straight out donation or pledges of any size will be appreciated."
To set up appointments or for further information interested parties or individuals should contact Rudy Gonzalez, Scout Executive for the Valley at 956-423-0250. He may be emailed at [email protected].
A comprehensive website has been developed to showcase the scope and details of this major undertaking. The website may be visited at www.campperrybsa.com.