Shrdlu the Office Cat Still Night Editor
Updated: October 26, 2018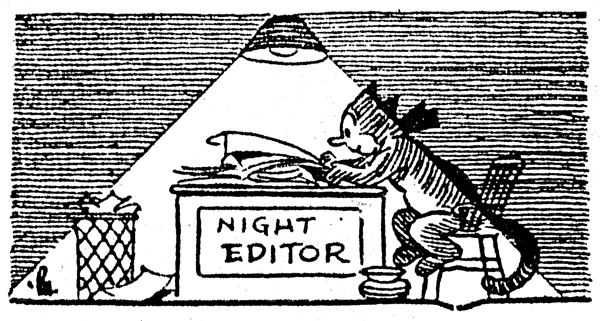 We're pretty busy these days and have been having already burned the candle at both ends for several weeks, we are just a little bit weary of going back to the office after supper. So Shrdlu, our office cat, that splendid feline creature of shrewdness and nocturnal prowess, is holding down the desk at night as the night editor of this paper.
Any catty remarks made herein may, therefore, be attributed to our night editor, and the only thing we can do about it is to reprimand him and perhaps cut off, temporarily, his supply of dog food which he loves more than cat food.
---
This installment of Shrdlu our Office Cat ran in the October 28, 1948 issue of La Feria News.