Cine Las Americas Presents the Riveting Border Thriller TEJANO by Harlingen Native David Blue Garcia at the Violet Crown Cinema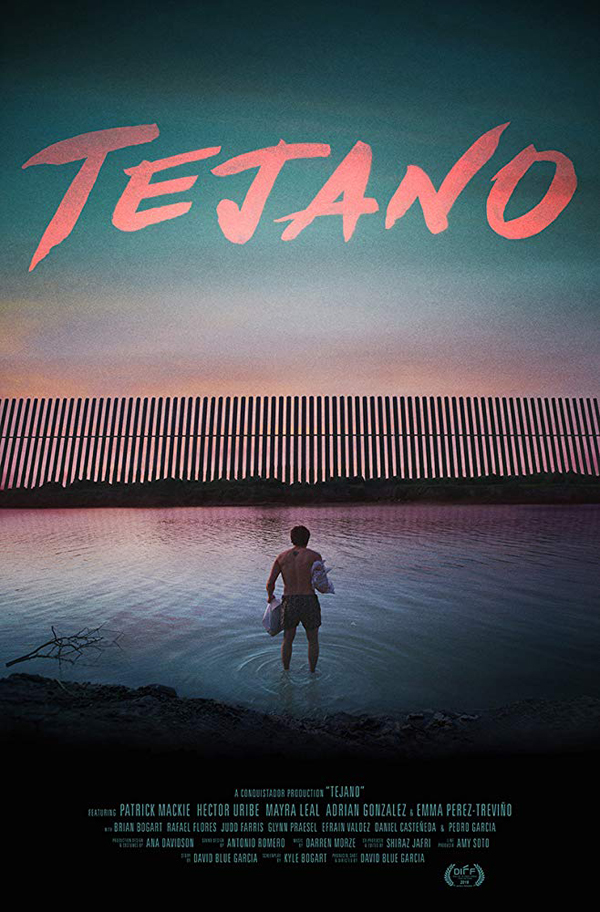 AUSTIN, Texas – After a successful festival run, having won numerous awards including the 2018 Dallas International Film Festival Audience Award, TEJANO, a feature-length thriller will have its Austin premiere at Violet Crown Cinema on January 16, 2019 at 7:30pm. Additional screenings follow, with full schedule at www.cinelasamericas.org.
TEJANO is the story of Javi (Patrick Mackie), a South Texas farmhand who lives and works alongside his grandfather, Arturo (Roland Hector Uribe). When Arturo suddenly becomes ill, Javi resorts to the extreme: he turns to a Mexican cartel to make some quick cash. But when the cartel breaks his arm and forces him to smuggle a cast made of cocaine across the Mexican border, Javi learns how far he will go for family.
TEJANO is the feature-length directorial debut of Austin-based filmmaker David Blue Garcia who has been called "an exciting new filmmaking voice," by the Calgary International Film Festival.
"There are not many films that can keep you on the edge of your seat these days. If you love suspense and action, TEJANO is the film for you!"
– Film Threat (9/10 stars)
Garcia chose to set his first film in the Rio Grande Valley along the Texas-Mexico border where he was born and raised. "Growing up I was always fascinated with the border's culture, and how it maintained a distinct identity from the rest of Texas and from Mexico," says Garcia.
TEJANO touches on many of the issues that affect South Texas including the border wall, the drug trade, cartel violence, immigration law, and health care. The film also captures the unique voice of the region by featuring both English and Spanish dialogue spoken by the bilingual cast of Texas-born actors.
TEJANO is being presented in this special event by Cine Las Americas as an example of a strong, Texas made film, that features a border culture not often depicted on screen and an exciting new take on a familiar story. "It is rare for a film to capture and present the nuances of Texan Mexican American communities the way that TEJANO does," says Cine Las Americas Executive Director Jean Anne Lauer. She continues, "We are excited to share this film with Austin audiences ahead of its VOD release this spring, and we hope that it inspires other Austin-based and Texas-based filmmakers to tell their stories."