Morgan Bryan Finley Jr.
Updated: February 7, 2020
May 24, 1931 – January 22, 2020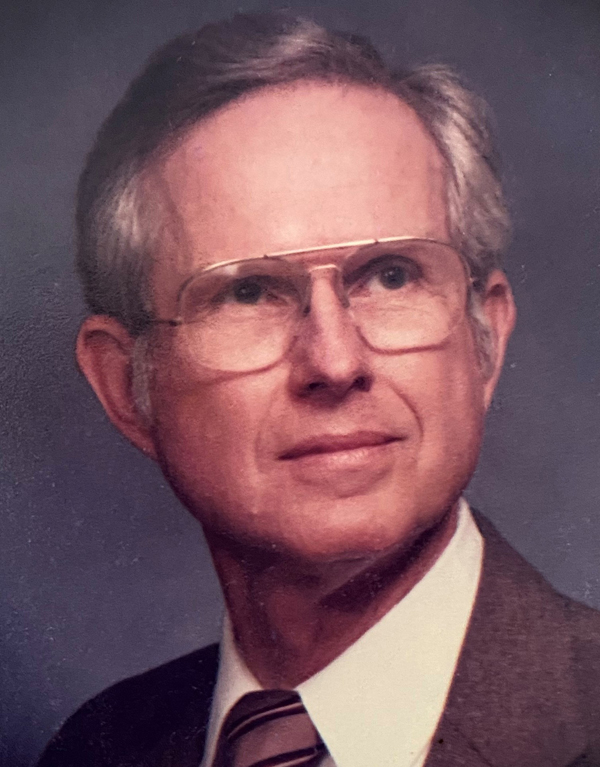 Morgan Bryan Finley Jr., age 88, of Kerrville, Texas, completed his earthly journey on January 22, 2020, in San Antonio, Texas.

Bryan was born on May 24, 1931, in Harlingen, Texas. He was the son of the late Morgan and Myrtle Finley and had no siblings. He grew up in San Benito, Texas, with many cousins as his closest companions.

He graduated from San Benito High School in 1948 as president of his class. His college path led him to the University of Missouri, where he graduated with a Bachelor of Journalism degree in 1952. While working at the Brownsville Herald newspaper, he met Ada Betty Dunn, the love of his life. They married on Valentine's Day, February 14, 1954 and would have celebrated their 66th wedding anniversary this year.

Mr. Finley is preceded in death by his parents and infant twin granddaughters, Emily & Elizabeth.

He is lovingly remembered by his wife, Ada Betty, Kerrville TX; son Ken (Bonnie) of Pipe Creek, TX, daughter Karen (Michael Parkman) of Houston, TX, daughter Lisa (Jim Morrow) of McAllen, TX, son Curtis of Kerrville, TX; six grandchildren: Morgan, Jeffrey, Caitlin, Taylor, Lauren (Kyle Gottardy) and Megan; one great-granddaughter Aubrey, niece Debbie (Jeremy Reiley, son Hunter) and numerous other extended family members.

A graveside service will be held at 11:00 a.m. on February 1, 2020 at Mont Meta Memorial Park in San Benito, Texas. A memorial service will follow at a later date in Kerrville, Texas.
Those who so desire may make memorial donations in memory of Bryan to Gideons International, P.O. Box 97251, Washington, DC 20090-7251 or online at gideons.org; or to Texas Baptist Men at 5351 Catron, Dallas TX 75227 or online at tbmtx.org.

Condolences may be sent at www.grimesfuneralchapels.com by selecting the "Send Condolences" link.

Funeral arrangements are entrusted to Grimes Funeral Chapels of Kerrville.