Get creative when it comes to gardening during the summer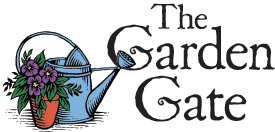 By ANN JOHNSTON
LFN
Usually, planting during the summer months in the Valley would not be recommended. But our nurseries and home improvement stores still have herbs, vegetable starts and bedding plants. So, if you have some containers and a shady area to work in, go ahead and make some different types of gardens.
Suggestions: If you decide to plant flowers, make at least one pot for hummingbirds or butterflies. Your pot would need to be 10 to 12 inches deep or more deep. A big container does better staying watered. Butterflies are "solar powered" and so are flowers, so these pots would need 6-8 hours of sunlight. Just be sure to check their water daily.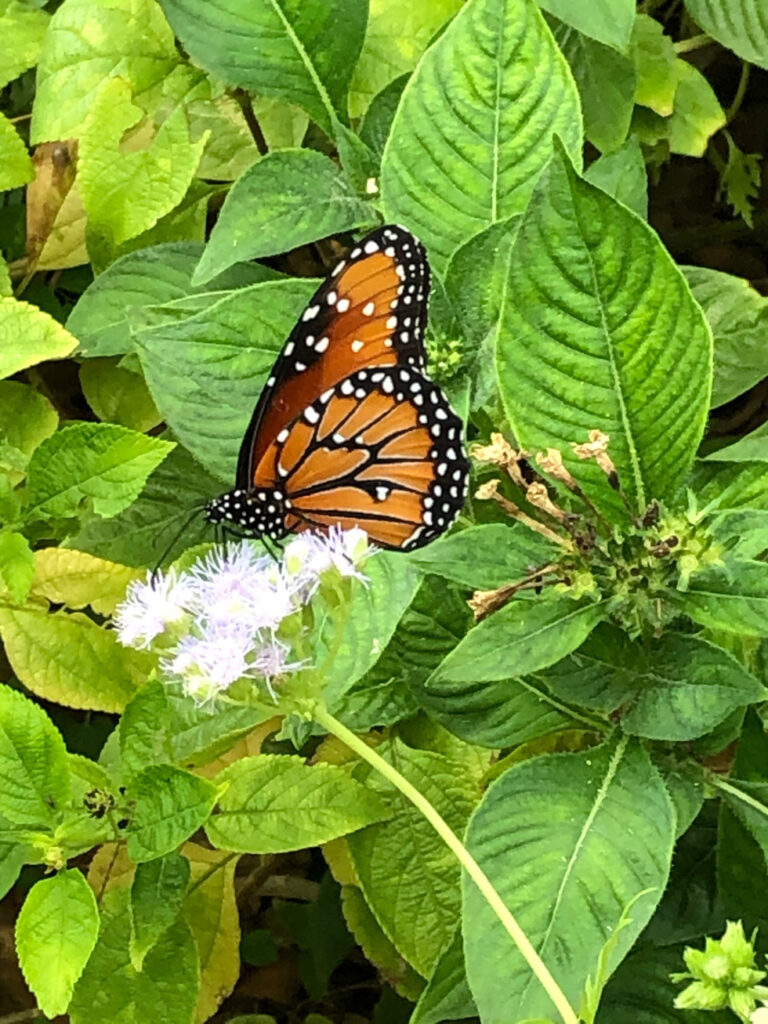 • Drop the sunlight back to 4-6 hours of sunlight for herbs and really watch the water needs. Don't let them get soggy. Most don't like wet feet at all. Mainly keep the moisture consistent. Always keep herbs conveniently close to cooking areas to get good use of your plants. They do need to be trimmed, which means "used in food prep." Don't plant herbs you won't ever use.
• Several herbs will do well inside in well-lit windows. Parsley, basil, mint and chives would be good choices. Keep them out of A/C and fan drafts.
• Some more exotic and fun gardens to try would be fairy gardens, broken pot gardens, hanging baskets with veggies, upside-down or down under pots, or a tipsy pot tower.
• Hanging baskets can hold strawberries or small vining grapes, or cherry tomatoes. Try trailing succulents like donkey tails. Look for something that will grow over the sides of the container but is unusual to find in hanging baskets.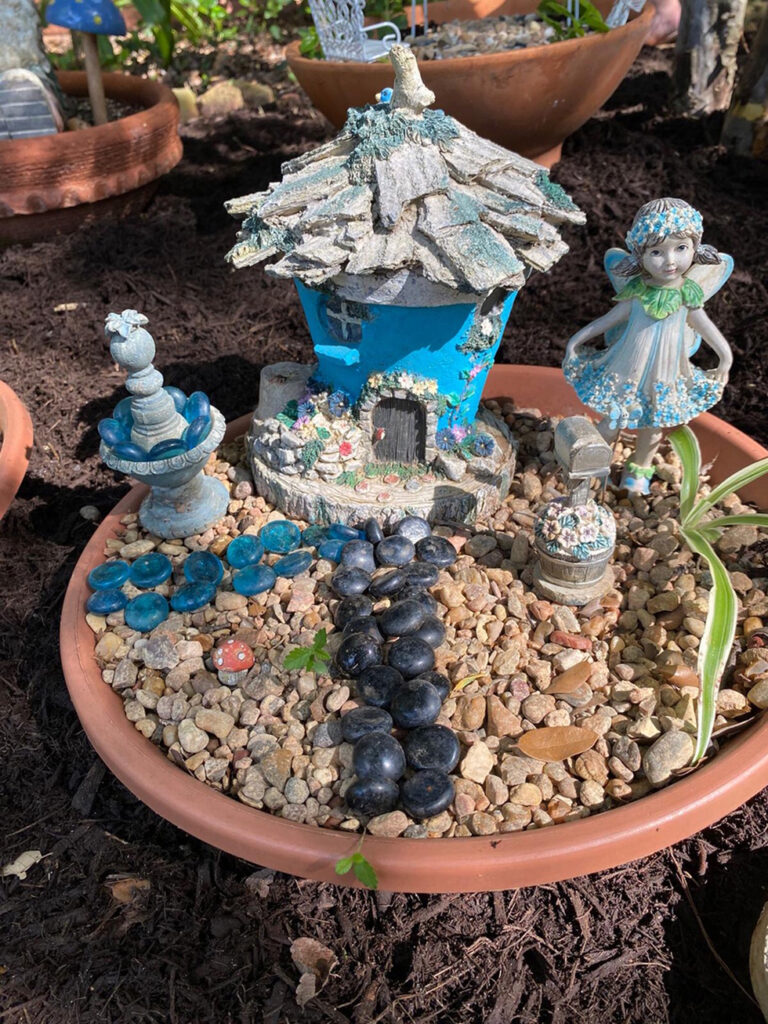 • Upside down planters or instructions for creating your own can be found online. They grow hanging with roots up and top down. A fun experiment.
• A large but broken container can be made into an interesting small garden using soil and broken pieces. Check out Pinterest for ideas to get you started. Don't want to throw out your grandmother's broken pickle crock? Make a broken pot garden or a fairy garden.
• A tipsy pot tower is a good way to use about five pots in a small footprint area. Pots are stacked through the drain hole on something like a rebar pole. Tilt each pot a different direction as you go up. Be sure the pole is securely planted and water daily.
Hints: Terra cotta pots dry out quickly and suck moisture out of the soil. Line the pots with newspaper or add moisture crystals to soil to help keep water in soil. Plants that aren't large but do drape over are pretty here.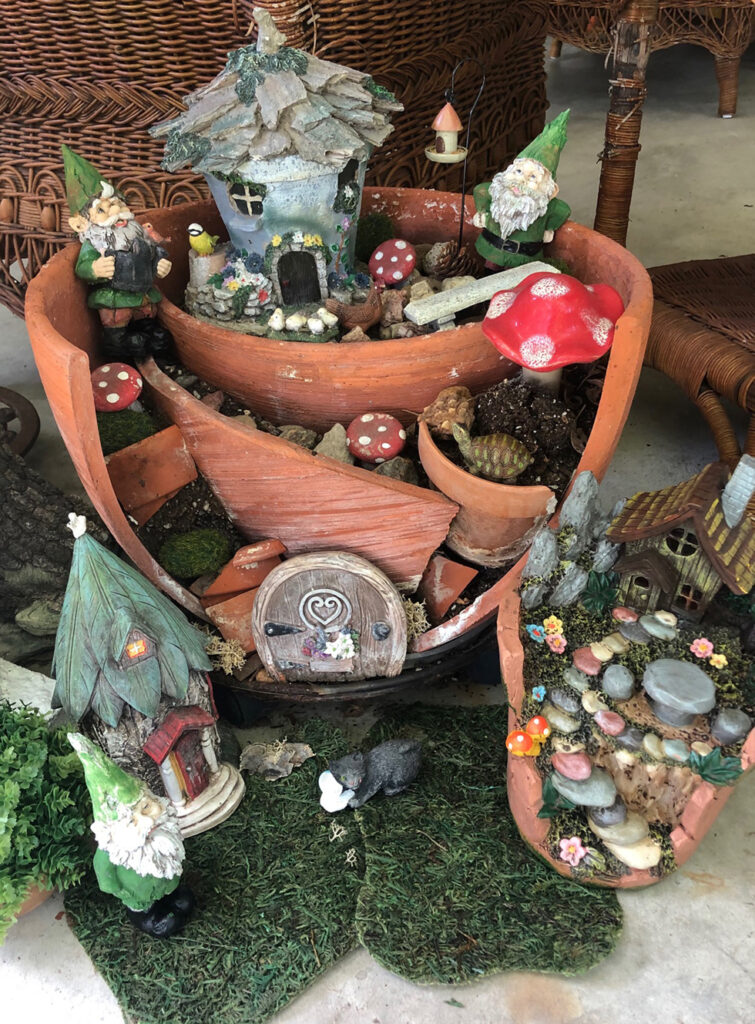 Look for: There is a good plant ID app called "Picture This." It contains a lot of information on the plant you are inquiring about plus other plant care topics like pruning. This app also has a diagnosis section to determine pests, etc., that may be attacking the plant. Other similar apps are "Plant Snap" and "Picture Insects:Bugs."
Come through the Garden Gate for more hints, suggestions and things to look for next week.