Gardening gifts for Christmas
Updated: November 19, 2020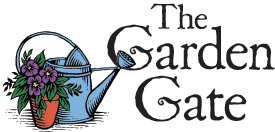 By ANN JOHNSTON
LFN
It is time for Gardening Gifts! Not wanting to rush the holidays, planning ahead is important if gifts are going to be ordered or shipped/mailed off to recipients.
The first suggestion for a gardening gift would be plants- of course. The stores and garden centers will be FULL of boxed amaryllis bulbs. They are already packed for shipping and need only to have directions on box followed. DO mark gift "TO BE OPENED NOW".
• Many nursery websites – like White Flower Farms, K. Van Bourgondien and others have amaryllis, paperwhite narcissus, rosemary trees, live Christmas wreaths, and all are ready to ship. They will even ship for you to separate addresses. The local nurseries and even grocery stores will have these plants plus others like cyclamen and Christmas cactus (not a real cactus).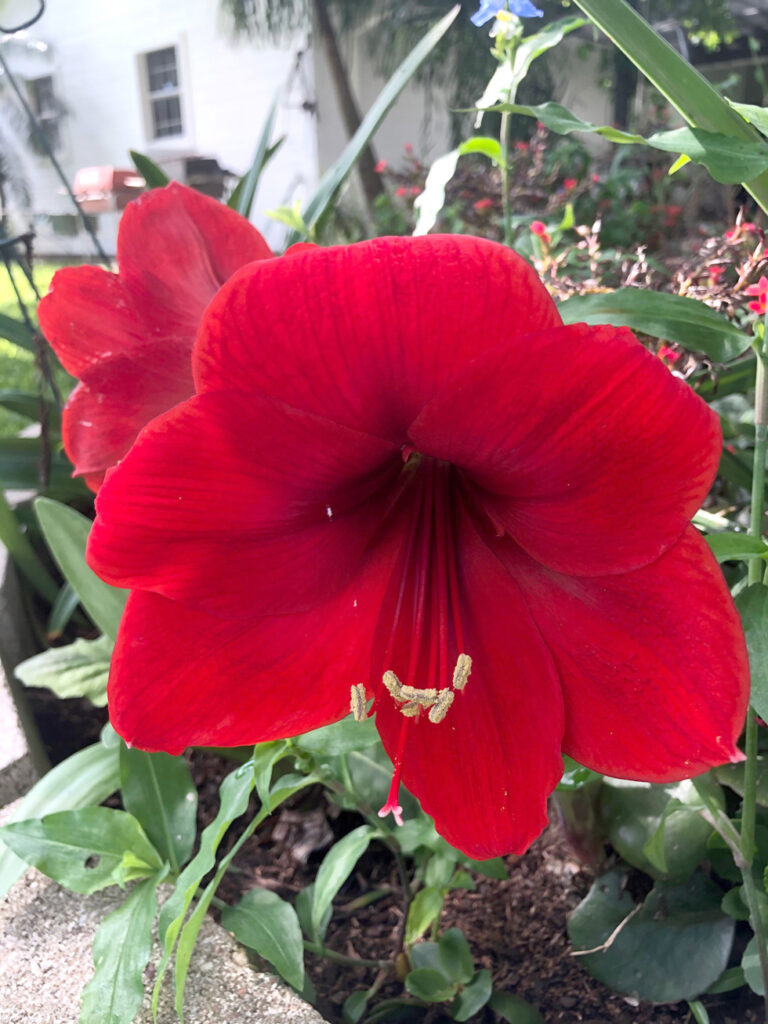 Other suggestions could depend on if they will be mailed/shipped.
• Package together a nice pot, bulbs or seed packets, gardening gloves, and a hand tool like a trowel. The pot might be heavy so consider mailing cost in the price or hand deliver it.
• Gardening aprons are great! Men might rather have a half-apron that ties on at the waist. There are beautiful, flowery, full aprons, too. Pockets are a "must have" for hand tools, your phone, a Kleenex, your gloves, plus whatever you are harvesting. Try girlie ones from anthropologie.com or redbubble.com.; gardeners.com or Amazon have sturdy, practical ones. Or just type in "gardening aprons" for dozens of ideas.
• Is someone moving to a new home and could use a gift card for the new yard? Gift cards might seem impersonal but often hit the spot.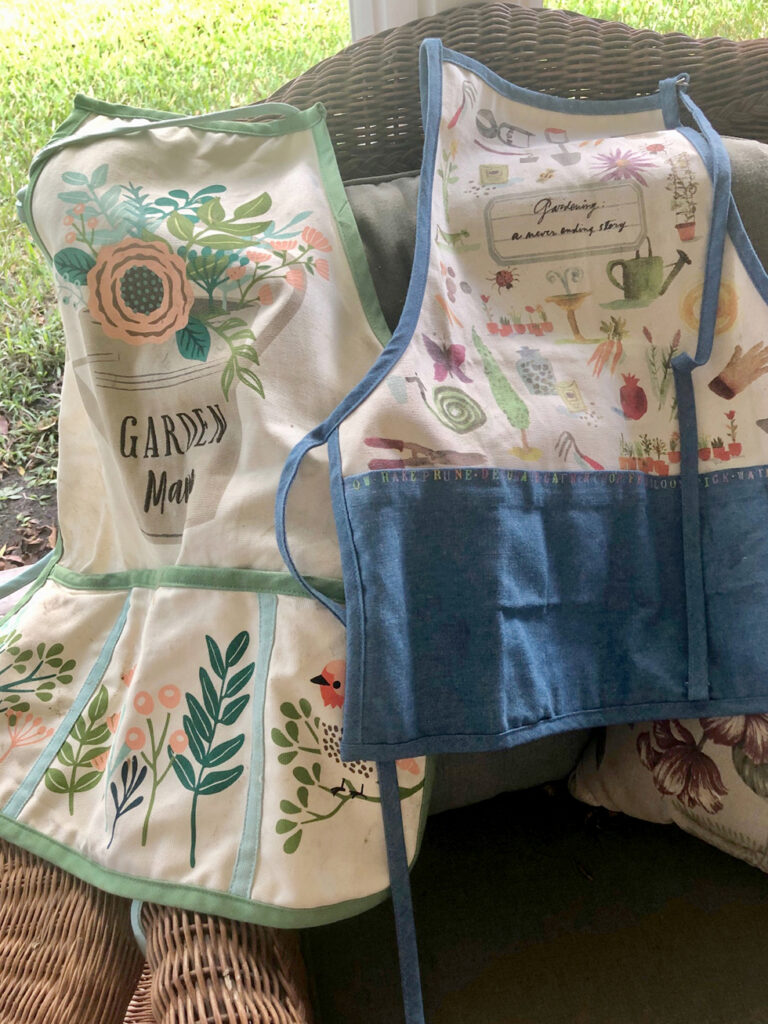 HINT: Check out garden tool areas at your home and see what might need to be replaced or upgraded. Is there a power tool, like a pole saw, that would be useful? Or possibly just a good system to hang up tools or store them. (Include a note that you will help set it up.)
• Gardening clogs are very handy but the gift would involve getting hold of a shoe size. Rubber shoes wash off easily but those with holes just invite mud between your toes!
• Often, if the gift is something you yourself want or need, then it will make a good gift for someone else.
Come through the Garden Gate next week for more gardening hints and suggestions.