Texas voters get new tool to track their ballots
Updated: November 12, 2020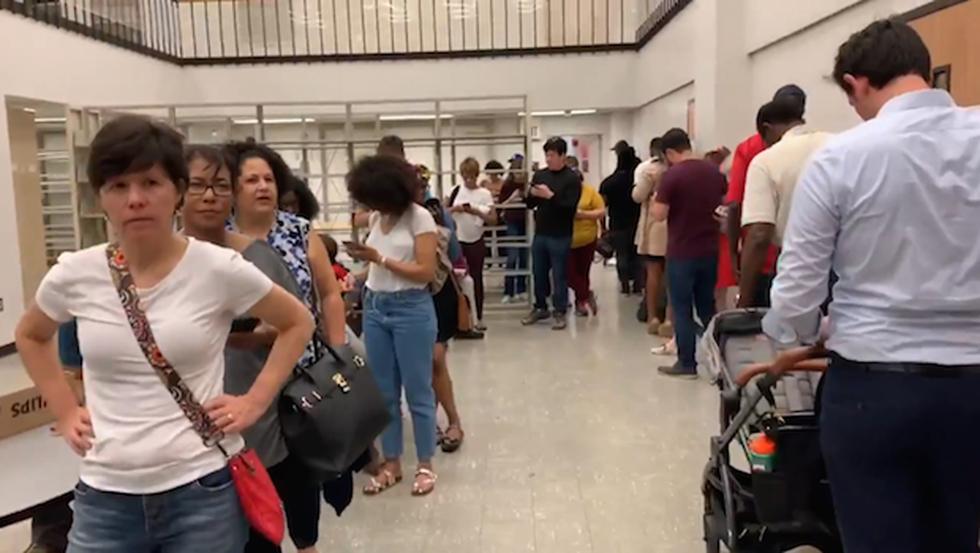 By ROZ BROWN
Texas News Service
AUSTIN, Texas — Citizens of Texas are going to the polls in numbers that make it clear they want to vote, and a new tool allows them to track their ballot after it's cast.
VoteAmerica has launched TXBallot.org, which allows Texas voters to find their ballots with either their voter ID number or their name and county information.
Debra Cleaver, founder and CEO of VoteAmerica, says the pandemic, which has led many to change the way they vote, has also created new interest in the voting process.
"A lot of people are very new to voting by mail and don't necessarily have a lot of faith in the process," Cleaver observed. "And one of the ways that you increase faith in the process is transparency."
Polls show a tight race between former Vice President Joe Biden and President Donald Trump in Texas, a state that hasn't voted for a Democrat for president since 1976.
Meanwhile, no state has seen a bigger gain in youth voting than Texas, where the vote by young people is up by more than 600% from the last presidential election.
While 46 states have adopted a free way for every voter to track their ballot, Texas lawmakers have not approved a similar measure.
Cleaver says the new tracker created by her nonprofit is also a good way to identify if anything is breaking down.
"If you see that all these people from a particular county have mailed their ballots back but their ballots aren't being counted, then it alerts us that there's a breakdown in the process," Cleaver explained.
Cleaver says in addition to TXBallot.org, VoteAmerica has partnered with Google and Slack to offer a free voter text helpline that connects voters in all 50 states with volunteers that are trained to answer questions about voting locations and other issues.
Voters can text HELPLINE to 48298 to be connected with a VoteAmerica volunteer.
Support for this reporting was provided by The Carnegie Corporation of New York.