Lionettes Punch Their Ticket To Region 4 Playoffs
Updated: November 18, 2021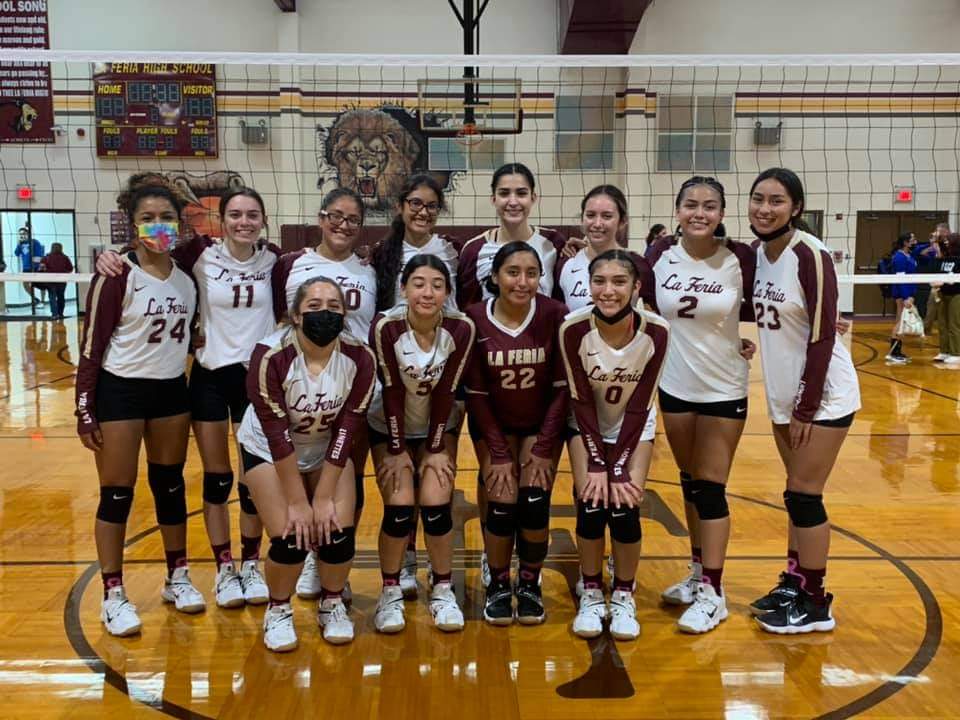 By Ruben Rodriguez
La Feria News

The La Feria Lionettes punched their ticket to the UIL 4A Region 4 playoffs after finishing the regular season as the number two seed in District 32-4A. The Lions had early struggles in non-district play. However, Roll Pride soon turned
the tide heading into district play as the Lionettes only allowed three losses to set up a bi-district date with the Alice Lady Coyotes, the number 3 seed of District 31-4A.
On Tuesday the Lionettes traveled to Falfurrias to take on the Lady Coyotes. The matchup would be a back and forth close battle as all sets came out to close finishes. Set one saw the Lady Coyotes take control at the end and capture the first set with a 25- 21 win. Set two also showed a close outcome as the Lionettes and Lady Coyotes went back and forth with once again, the Lady Coyotes winning near the end of the set 25 to 20.
With La Feria now one game away from Elimination, the Lionettes went into the third set with a renewed vigor and took the Lady Coyotes to the limit in a down to the wire battle. However, Alice would survive The Lionettes explosive gameplay and would win the third set 26 to 24, ending the Lionettes Season.
In what was truly a roller coaster of a season, the Lionettes finished off the season with a 9-12 overall record and a 6-3 district record. A great season for La Feria, who had early troubles in the season, stayed the course and turned it around to make this community proud.