On the Move!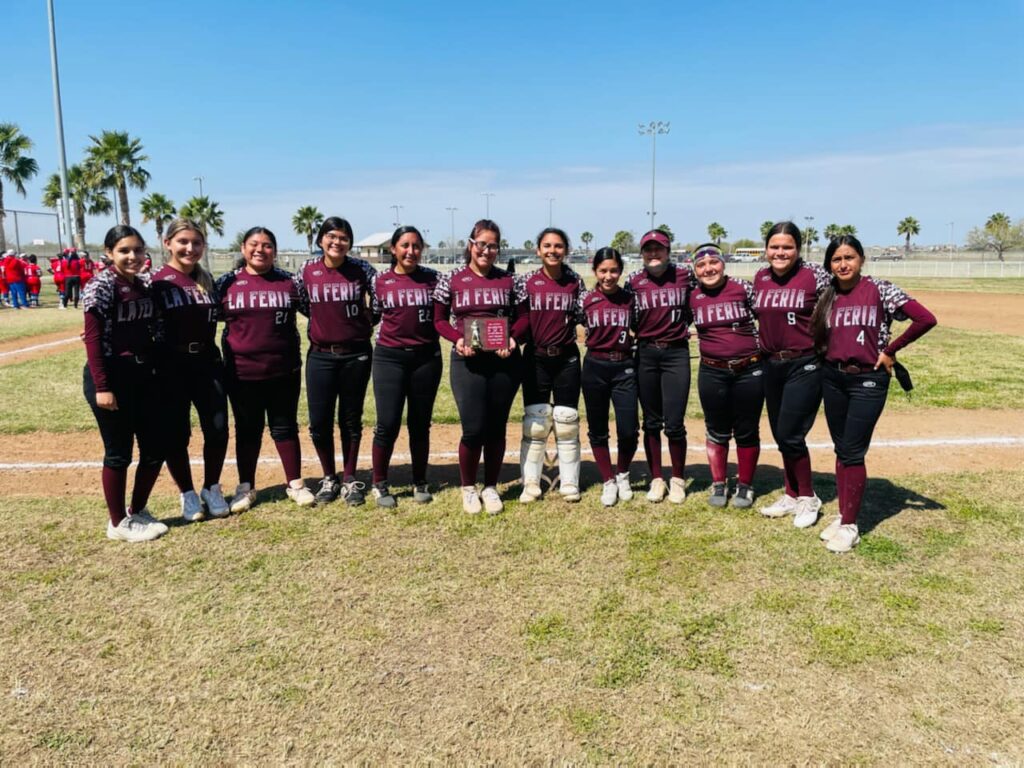 Lionettes Softball Continues on with Big Wins
By Ruben Rodriguez
La Feria News
The La Feria Lionettes Softball team continues to stay consistent in the 2022 Texas High School Softball season. Holding a solid 9-3 record, The Lionettes have already grabbed big wins over Economedes 15-2, Edinburg 4-0, and Brownsville Pace 7-5. The Lionettes lone losses have been to Harlingen South, Weslaco East, and Edinburg Vela

The Lionettes finished the 2021 season with an 8-7 record and playoff appearance. A bi-district loss to Coastal Bend powerhouse Calallen. The Lionettes now look to grab big wins as they will face off against Rio Grande City before District 32-4A play begins on March 8 vs Rio Hondo. Following that game La Feria faced off against Raymondville on March 11, then Grulla on March 22.

32-4A which features powerhouses Raymondville, Port Isabel, and Rio Hondo look to capture the top 4 spots as La Feria looks to make it back to the postseason in 2022