RGVLS, a Great Success
Emilio Flores
La Feria News
The Mercedes Livestock Show took full swing last week, which has been a breath-of-fresh air of sorts after having a rough couple of years due to covid. The current RGVLS president Mike Risica says "The Past two years have been challenging to say the least. In 2020 we had to close early and in 2021 we had a split show." He continues by adding that "The very thought of the Rio Grande Valley Livestock Show & Rodeo is Energizing and Exciting…" This year, RGVLS celebrates its eighty-third year!

According to The Mercedes Enterprise, In 1939 the Mercedes Chamber of Commerce organized a project called the Rio Grande Valley Livestock Show & Agricultural Exposition, which was the forerunner of the now well know, RGVLS. By 1940 they held their first-ever Show on the local livestock sale yard with "make-shift pens and lean-to sheds" as stated by the Mercedes Enterprise. They stayed there only nine years before moving in 1949 to the current location they have now.

This year they started off with the big Parade that Mercedes has every year. The floats were great and the people loved them. Mercedes had people lined up on both sides of Texas Ave street waiting in anticipation to experience all the music and cheer that comes with the parade. The City of Mercedes, Mercedes Highschool marching Band, and the Middle band as well participated along with many businesses including Texas National Bank, McDonald's, McCoys, and the RGV Old Farm Equipment Club also participated riding their old tractors through the streets while waving and showing off their awesome vintage tractors!

Tons of great music from bands and artists like The Spazmatics, Texas Hill, Inevitable, David Lee Garza & Los Musicales, Texas Legend & The Horsemen Jam, Los Palominos, even Thunderstruck: America's AC/DC Tribute band, all performing at the Mercedes Livestock Show! It got plenty of people excited and made for some great memorial times, and what a breath of fresh air that is! Getting out listening and experiencing all the great music with big crowds once again has been much needed after the lockdowns and mandates enforced due to covid. RGVLS had some great concerts that had crowds dancing and headbanging to their favorite country, Mexican, and rock music.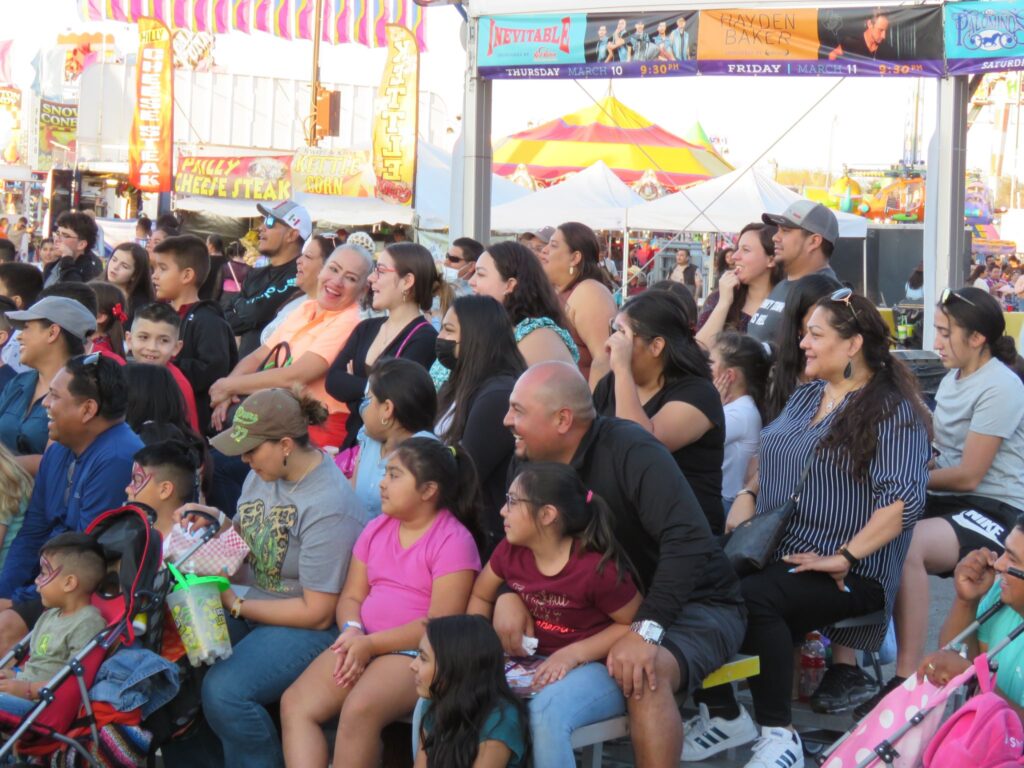 RGVLS also had some great skits and performances like comedy Hypnotist, Tina Marie, The Robinson Chainsaw Carver, and my favorite the Tumbleweed Crossing, a comedy stunt skit put on in a wild west setting where you experience comedy & cowboy showdowns throughout their skit. Had some great stunts and gunfighting action.
All happened and much more at the Rio Grande Valley Livestock Show.