RGVBCA All Stars
La Feria, Santa Rosa, and Santa Maria Represented at RGVBCA All Star Game
By Ruben Rodriguez
La Feria News
Once Again, Basketball Fever has taken over the Valley in the Annual Rio Grande Valley Coaches Association Senior Basketball All-Star Game.
From 6A all the way down to 1A, Schools from both the East and West RGV were represented with the best senior basketball players, allowing them to suit up one last time.
Taking the Court for the Lionettes was Alani Garza, and for the Lions was Carlos Garza. Both seniors excelled during the 2021-2022 regular season. Taking the court for Santa Maria was Anahi Magdaleno. For the Santa Rosa Warriors, who were represented by 5 seniors, three Lady Warriors, and Two Warriors. For the Lady Warriors, Aliah Garcia, Ximena Gonzalez, and Bella Medina suited up. CJ Olivarez and David Bazaldua wore the Black and Gold of Santa Rosa one last time.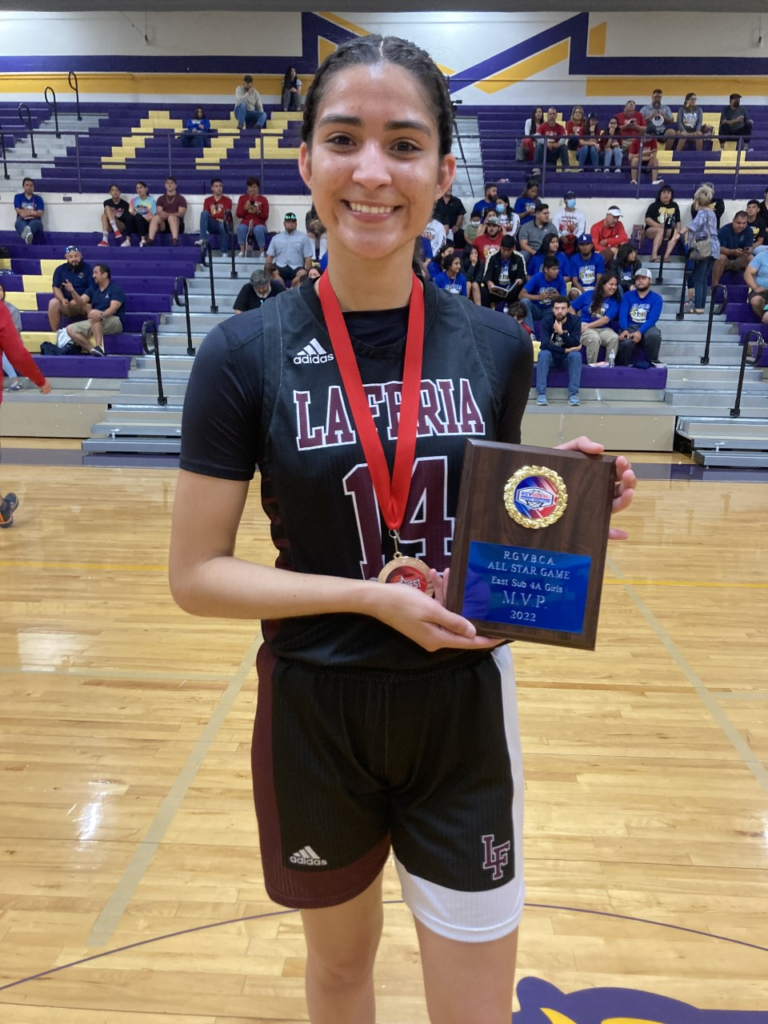 Bazaldua and Garcia, who played excellently through the 21-22 campaign took home MVP for their performances in the All Star Game. Alani Garza also took MVP honors in the All Star Game.