Honoring Those That Gave Their Lives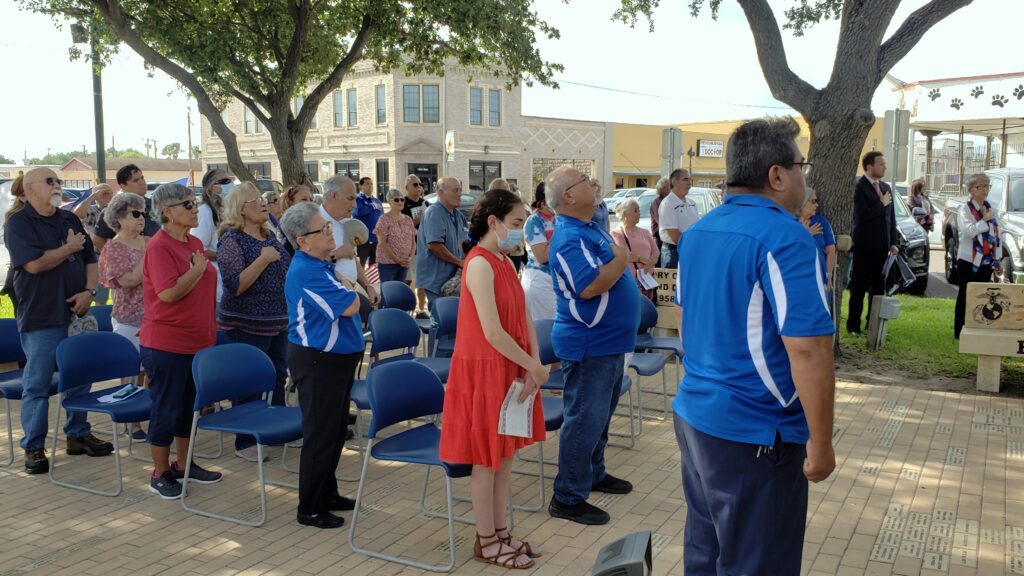 Emilio Flores
La Feria News
On May 30th, 2022, the La Feria Memorial Committee organized its annual Memorial Day ceremony, recognizing those that gave their lives for this Country.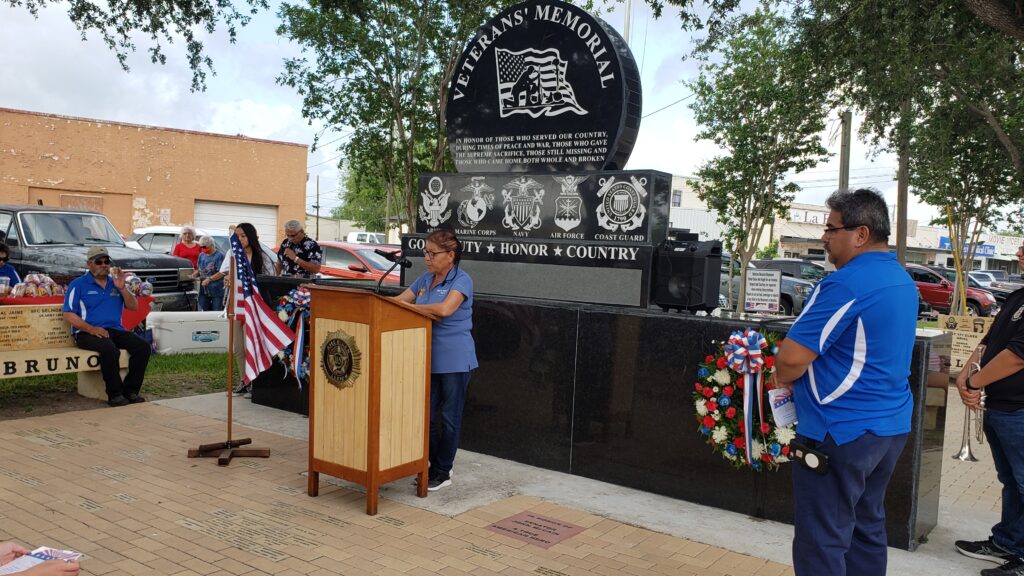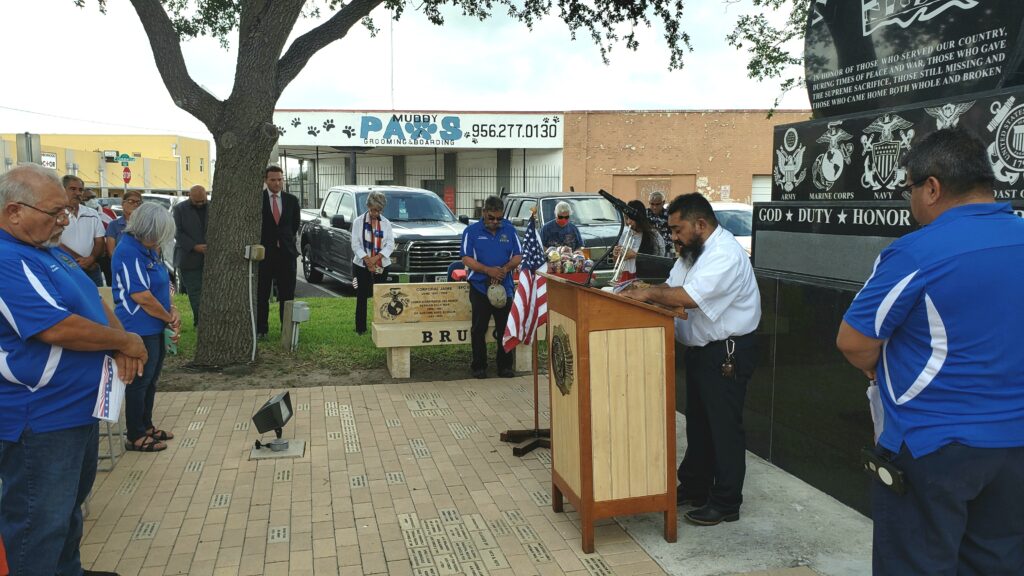 The invocation was delivered by Pastor Fred Perez of La Feria First United Methodist Church. Followed by the Presenting of Wreaths.

The committee also had students from La Feria ISD participate in the ceremony. Taps were performed by Highschool students Santos Hernandez and Estrella Torres. Later Jena Mia Hernandez, a 6th grader at Dominguez read a beautiful poem she wrote before the community in attendance.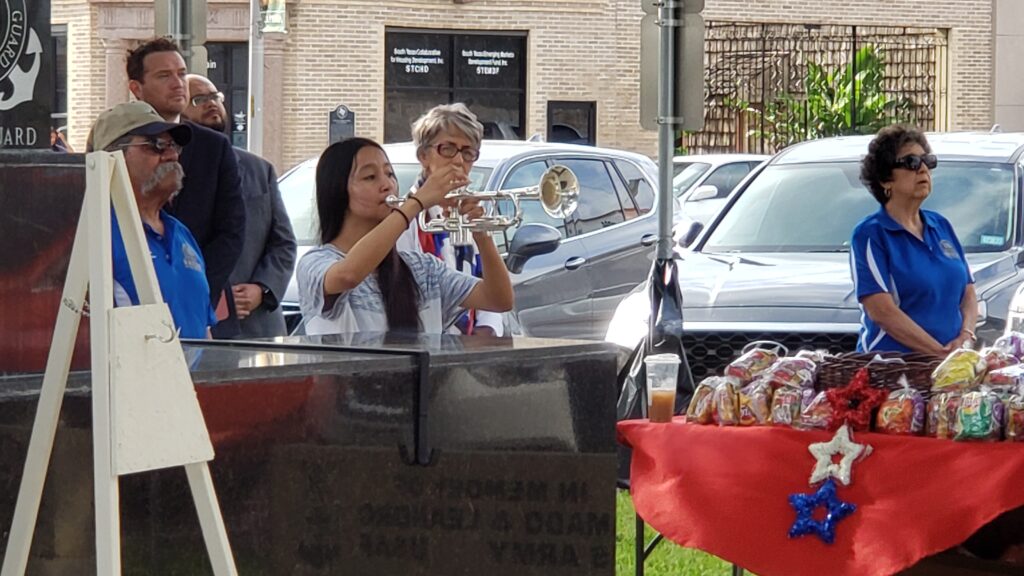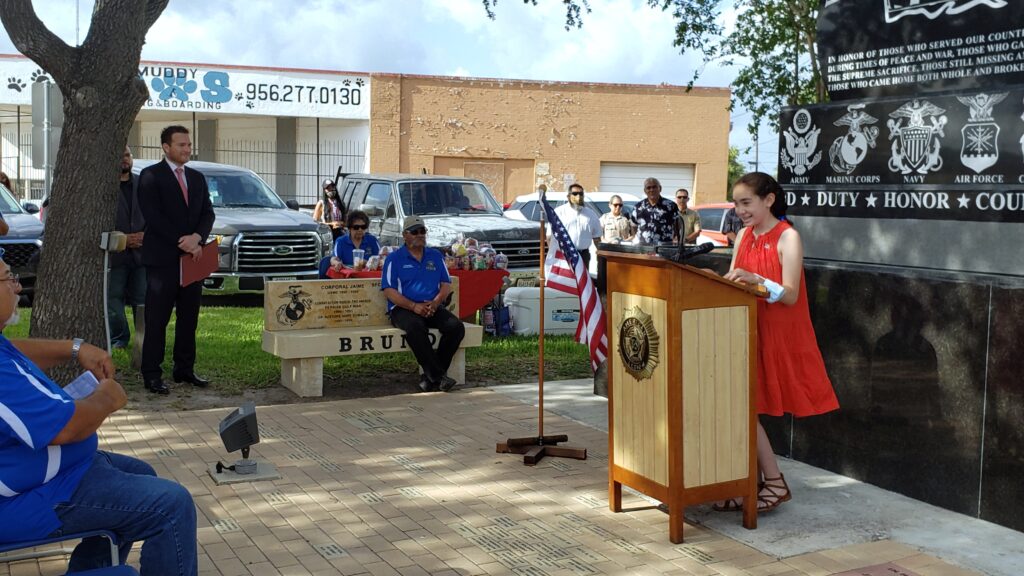 Texas State Representative of District 35, Oscar Longoria was also in attendance and shared a few words to help commemorate this ceremonious time.

He later tweeted, "Today on Memorial Day, we honor our fallen servicemen and women who sacrificed their lives for the freedoms we enjoy." Longoria says, "And thank you to the La Feria Veterans Memorial Committee for inviting me to speak at their Memorial Day Ceremony this morning. #txlege #MemorialDay"

John Hernandez, the La Feria Memorial Committee President shares that all their hopes are to preserve those that have fallen. He says "The only thing we ask of La Feria our residence, is to please participate." Hernandez reminds us that It's not for us, but for the people that gave up their lives. He says "We're still here because of them."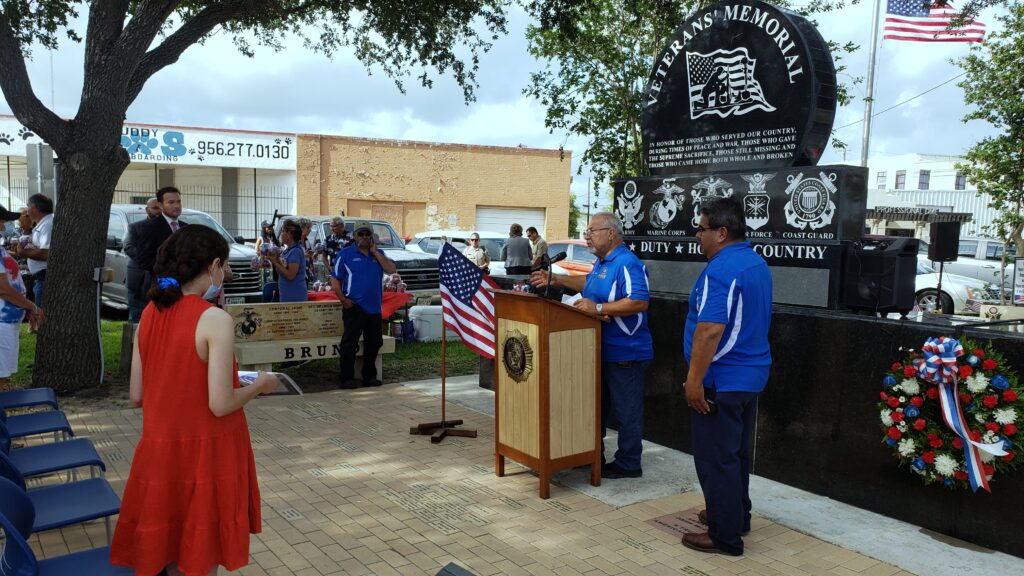 We have many Veterans in our community all serving in different branches of the military. The president shares that the committee is only made up of a few members; less than a dozen. But what they do is all worthwhile. He says that all that matters is that the remembrance of these fallen soldiers is remembered. So families will remember the sacrifices they gave. "I seek nothin- No personal gain." "We are trying to keep the younger generation involved," Hernandez says "they have to appreciate the past."

The Mayor of La Feria, Olga Maldonado Thanks all the troops saying "without them giving the ultimate sacrifice, we couldn't live in freedom."