Kid-Friendly Tech Gear For a Season of Outdoor Fun
StatePoint
Warm weather has arrived and if you're seeking ways to promote family fun and activity, check out this round-up of kid-friendly tech gear, all of which can inspire creativity during outdoor adventures:
Smartwatches
Featuring dual cameras for pictures, selfies, and videos so kids can capture bike rides, playground visits, and more on the go, the KidiZoom Smartwatch DX3 from VTech is a great outdoor companion for those ages 4 and older. Use the built-in LED light and flash to brighten up dimly lit scenes or use it as a flashlight. The watch also features energetic movement games, giving kids an opportunity to challenge themselves and stay active while having fun. There is a social component too — children can pair with friends who also have a DX3 to securely share preset messages or play games together. Plus, it's a great tool for everyday time-telling — choose from more than 50 digital and analog animated clockfaces or create custom faces from users' own photos. When it's time to focus, switch to "School" mode to limit the DX3 to a watch only.
Monoculars
Whether spectating at a baseball game or bird watching, the Pankoo 16×52 Monocular Telescope is versatile and easy to use. And because it's compact, it's also ideal for small hands. Waterproof and fog-proof, this sturdy instrument can offer young explorers, naturalists and STEM enthusiasts a clearer and closer look at plants, animals and more in all kinds of weather.
Cameras
Budding photographers ages 4 and up will enjoy using the KidiZoom PrintCam to explore and document the world around them. After snapping images, kids can preview them on the color screen before instantly printing regular or panoramic photos in black and white. With adult supervision, full-color photos and videos can be backed up by transferring them to a computer using the included USB cable. From selfies to sunsets, children can let their creativity shine by adding stickers, filters and borders to any image or video, turning photos into drawings they can color, and by tapping into more than 110 templates and activities, including small greeting cards, printable games and more.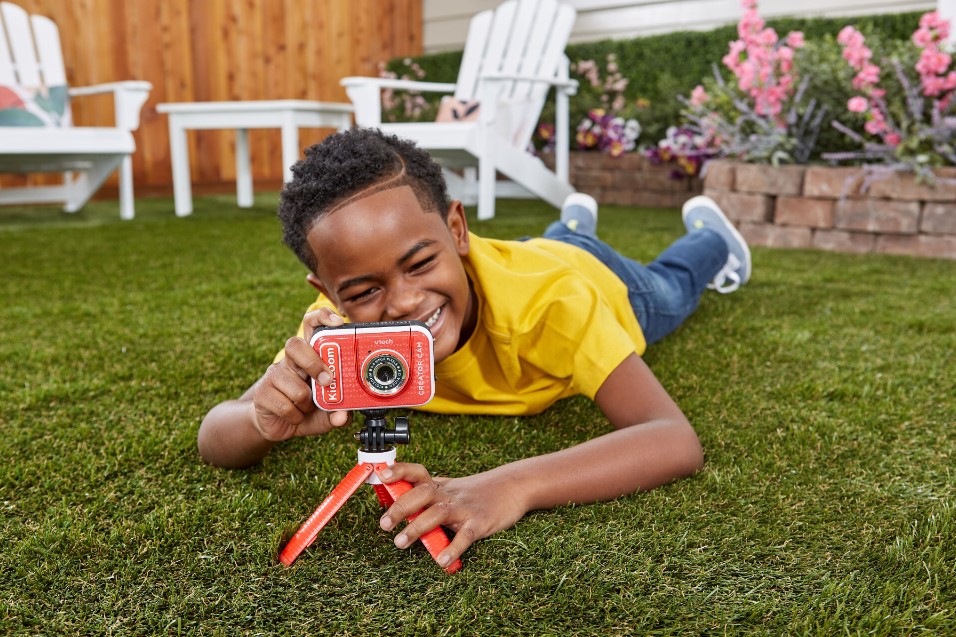 For kid creators who are a bit older (ages 5-10) and ready to hone their technical skills, a good choice is the KidiZoom Creator Cam, a high-definition video camera kit with an included green screen. Set up a shot with the tabletop tripod or selfie stick and built-in microphone, add animated backgrounds, then use the easy on-screen editing and creativity tools to create trick shots and time-lapse videos.
With the coolest tech handy, outdoor fun and adventure awaits children of all ages.