Fourth of July Event a Great Success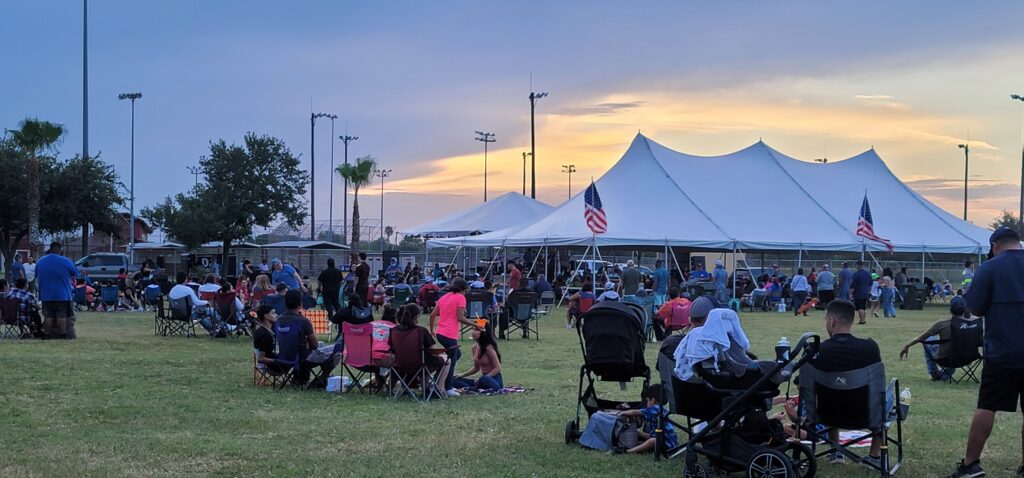 La Feria News
On Saturday, July 2, 2022, the City of La Feria held its annual Independence Day festivities at Veterans Memorial Park. The day started with the Backyard BBQ Cookoff and tasting of some delicious BBQ.
The cookoff categories were fajita, brisket, chicken, pork spare ribs, pan de campo, beans, and baked goods. After the cookoff, the festivities started. Everyone was invited to come out to the free event and enjoy some good food and good music. They had DJ Mando, Groupo Regreso and Del Castillo playing the night away as people sat in their lawn chairs and blankets and listened to good music. Several vendors were on hand offering BBQ, nachos, elotes, fresh lemonade, funnel cakes, and other delicious food. There was even a train ride for the kids to enjoy. There was even a surprise proposal during the festival.
La Feria Fire Chief Phinney proposed to his now fiancé Janie. Congratulations to you both! The evening ended with a spectacular firework display that left the crowd in awe. One gentleman from McAllen that was visiting family mentioned that for a small town it was an amazing display. The City would like to thank all its sponsors and those who helped make the event a great success.