Latin Pop Artist, Local Entrepreneur Credits STC For Giving Him The Tools For Success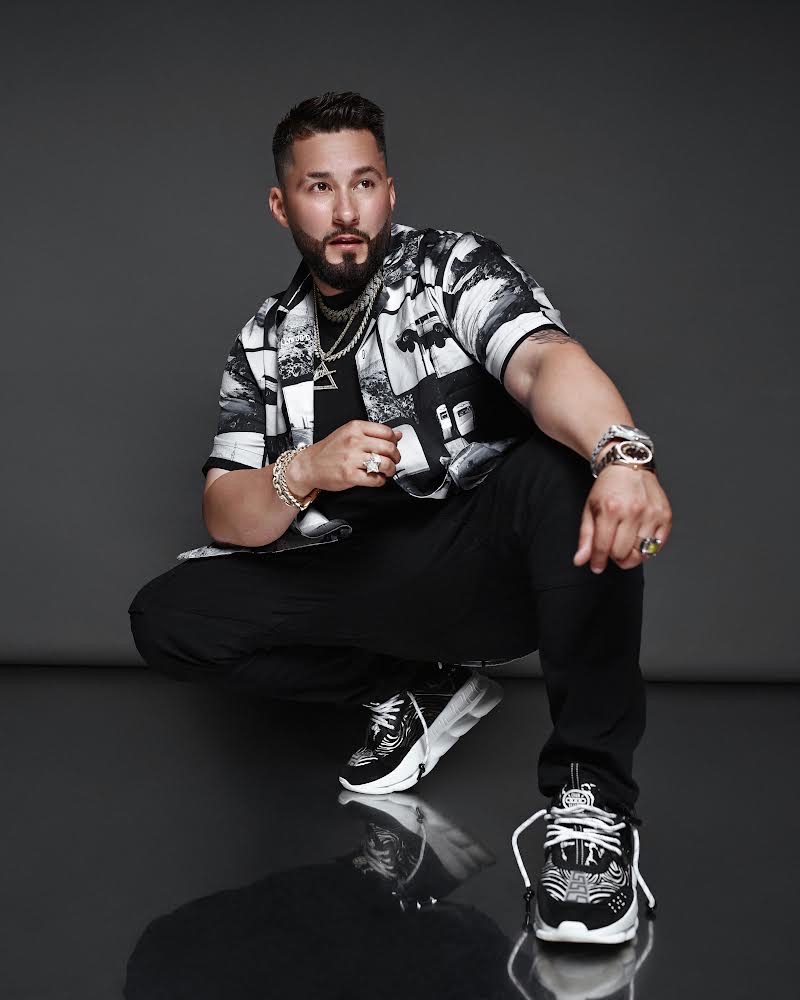 Written by Amanda Sotelo
J Mado is a Latin pop artist with deep roots in the Rio Grande Valley, including ties to South Texas College, the place that has helped him build a foundation for success in two unrelated industries.

J Mado, is his stage name and the name he will use for this story. He said it was inspired by Biggie, an American rapper and songwriter, and that it embodies his music and individuality.

As a graduate of STC with an Associate of Applied Science in Accounting Technician and a Bachelor's of Applied Technology in Technology Management, J Mado used the skills he gained to work as a sales representative with a local builder, before opening his construction company, Treviño Construction.

"I love STC," said the Pharr native. "I'm grateful for the knowledge, for everything STC gave me. STC taught me everything I know."

As a construction business owner, J Mado provides residential and commercial construction services, and he established a mentorship program for STC construction students.

Currently, he has five interns working within his company, learning processes and shadowing industry professionals. In fact, two of the students just completed the mentorship program and have been offered positions within Treviño Construction.
"I feel compelled to give back to the college that gave me so much," said J Mado. "I want to help students succeed and help them reach their full potential. I hope I've inspired these students as much as they have inspired me."

Yet, even with a successful business, J Mado still had one more passion and dream to realize – being an artist and using his music to place positive messages out in the world.
Growing up a prose and poetry writer and an active participant of musical theater, J Mado found this to be his outlet to recharge.

"My dream was always to be a singer, a performer," he said. "The journey has been challenging, but I've found the right team to take me into my second career, to guide me and help me reach the next level."

J Mado recently released a new music video for his single "Despego," as well as traveled to Miami to film two more music videos, that will be released later this year, directed by Jose Javy Ferrer, who has also directed videos with big-name reggaeton artists like Maluma and Daddy Yankee.

In addition, he recently signed a major record label deal with Empire Latino and is also an independent artist, creating his own label, "I AM J MADO Records."

"Things are getting real, and these two new music videos are going to be a new sound and look, the real me," said J Mado. "I'm excited to be where I am and to have a vision of where I want to go. It's been a lot of work, but I feel like a Phoenix; I've fallen to ashes, but I have been reborn. That's my life."

J Mado said he has many people to thank for shaping him and helping him become the person he is, but the person he wants to make the proudest is his grandmother, who raised him and has supported his dreams.

He is forecasting that in about two or three years, he can open a recording studio in the Valley to help local artists find their way into the music industry, while supporting STC students in their endeavor of becoming college graduates in way of mentoring and fundraising for scholarships.

"I will never forget where I came from," said J Mado. "The RGV is home, and the people of the Valley are family…they're smart and talented and need support and motivation – I want to be that. Thank you STC for helping me break a norm in our culture and for giving me the education and financial aid I needed to succeed. Without STC, I wouldn't have accomplished what I have.