Local Floral Designer Receives Coveted Industry Designation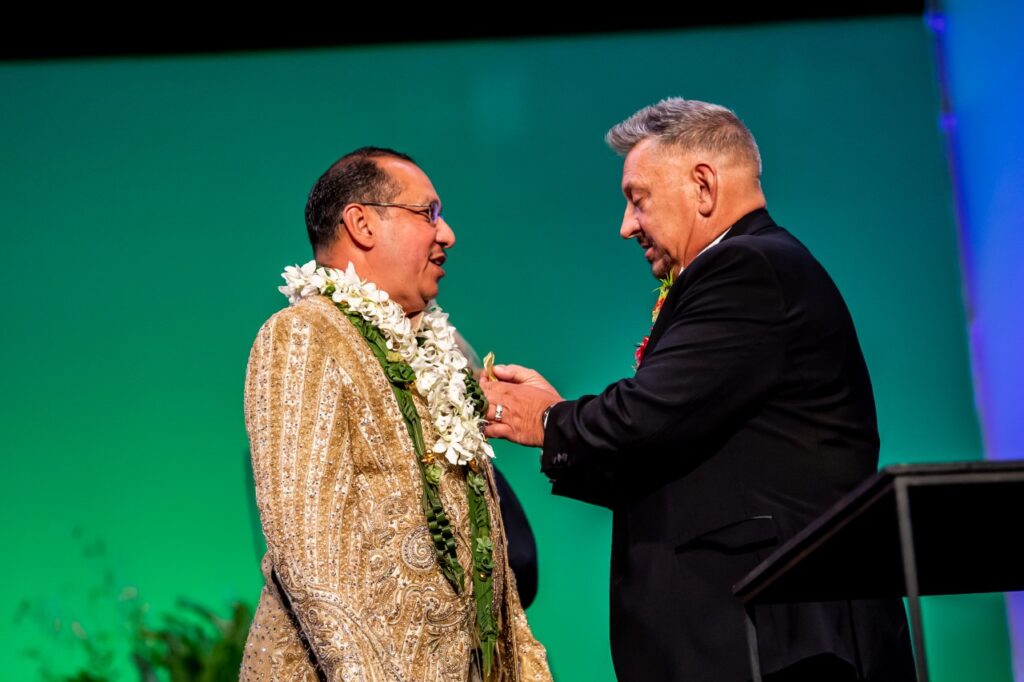 BALTIMORE (July 2022) – Abel Gonzalez Mencio AIFD, CFD, PFCI, TMF of La Feria, Texas was awarded the floral industry's coveted Accredited in Floral Design ("AIFD") designation and was inducted into the American Institute of Floral Designers® (AIFD®).
The ceremony took place on Thursday, July 7 at AIFD's internationally acclaimed 2022 Symposium "Roots" held July 4 – 9 in Las Vegas, Nev.
A non-profit education association dedicated to the advancement of professional floral design through education and leadership, AIFD Accredited membership is regarded as a high honor in the floral industry. Members are distinguished by the use of the "AIFD" mark as an addendum to their name. They are further considered to be a
Certified Floral Designer (CFD®).

With over 1,500 members worldwide, AIFD recognizes those who have excelled in their floral design skills. Candidates become accredited by successfully demonstrating their advanced abilities before an international panel of evaluators.
The 2023 National Symposium "GROW" will be held July 1 – 6 in Chicago, Ill.